Macmasters Beach artist and author, Nina Angelo, is currently showcasing her artwork series, Show & Tell, at Like Minds café at Avoca Beach.
The series of art follows her journey of healing, from hearing her parents' stories of surviving the Holocaust to recovering from Stage 4 lymphoma.
Angelo said she will be at Like Minds over the next two weeks as an artist in residence, spending her time painting and engaging with the community.
"With this series, as I put all the artwork together into chronological order, which they weren't before, I realised it told a story from one to the other," Angelo said.
"That's why I called it Show & Tell.
"At the showcase, I'll be reading my book and talking about how so many people are going through a traumatic time now, how that comes about, and how we can heal."
Angelo self published her first memoir, Don't Cry, Dance, in 2019.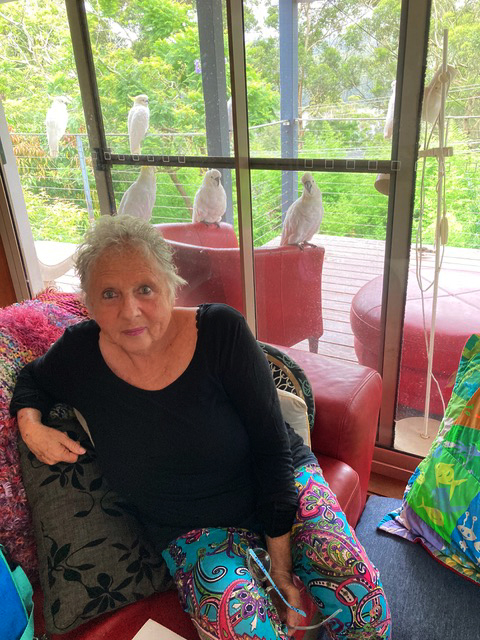 The story is about her parents meeting in Auschwitz and surviving the Holocaust and it is also Angelo's own story.
"Since I started writing my book, which is about generational trauma and my family who died in the Holocaust, I didn't realise, but I became ill," she said.
"I started visually expressing my every day; what was happening, things that were affecting me.
"I did it intuitively; I didn't question it, I didn't change a line, I didn't throw a thing away.
"I didn't do it to do an exhibition, but I did it for myself.
"But when I came through this lymphoma, I knew I should get out there and speak about these things."
Angelo is also a motivational speaker and has held various events and workshops, contributing to the arts and cultural life on the Central Coast for over 40 years.
She was awarded an OAM in the 2009 Queen's Birthday Honour's list for Service to the arts and the Central Coast Community.
"I am doing (the show) at Like Minds because I'm not one to put things in the gallery, I am about community," she said.
"I want to thank all of the community who helped me through my healing and who were there for me."
Nina will be onsite at Like Minds creating artworks. She's encouraging people to visit her at the cafe.
Jacinta Counihan