The Peninsula survived bushfires, floods, a global pandemic and the financial collapse of Central Coast Council, which saw councillors suspended, during 2020.
As we look forward to what we all hope will be a brighter year, here's a look back at the year that was…
January
The year started with news that 1,700 homes at Umina Beach suffered a two-hour blackout during 43 degree heat on New Year's Eve.
Council also approved a manufactured home development on the IOOF aged housing site in Springwood St, Umina in which the existing 12 cottages were to be retained and 16 manufactured homes added.
A fire that gutted the marine supply and repairs facility of Umina X-treme Marina did not dissuade its owners from keeping their doors open.
There was news that Ettalong would get a spruce up in the lead up to Keep Australia Beautiful's Tidy Towns competition and calls for continued funding for open-air film nights at Umina.
Peninsula Villages CEO Shane Neaves criticised findings of the Royal Commission into Aged Care for being too generalised.
And new plans were submitted for a proposed $9.6M development in Ocean View Dr, Ettalong to house 25 apartments, while Crommelin Native Arboretum at Pearl Beach received a $20,000 grant from the Federal Government for its koala restoration project.
February
The Peninsula's Cricket Club Umina Spirit was fined $1,000 after members wore Hawaiian shirts in a game against Narara-Wyoming in support of the McGrath Foundation's Pink Stumps Day.
Umina Community Group called for a clean-up of the Umina mall site, which had remained derelict since a fire destroyed it 12 months previously.
Heavy rain and high wind gusts caused extensive damage on the Peninsula and residents of Kingsview Hill at Umina petitioned for an ongoing maintenance program to reduce fire danger.
Residents for Responsible Development Ettalong said revised plans lodged in for a six-storey residential development at Ettalong were even more non-compliant than the original application.
The Save Our Coast group was pleased that Advent Energy withdrew its application for 3D seismic testing in waters off the Peninsula but was concerned the PEP 11 licence could still allow for drilling and possible seismic testing in the future.
There was news that the redevelopment of Umina skate park was unlikely to start before July and more heavy rain and high winds on February 8-10 caused power cuts, road closures and the cancellation of train services from Woy Woy.
Three Peninsula projects received more than $7,500 in funding from Council's community grants funding scheme and Killcare Heights residents challenged a claim by the Wagstaffe/Killcare Community Association that there was widespread support for a communications tower in Wards Hill Rd.
March
Member for Gosford Liesl Tesch called for another Return and Earn machine for the Peninsula to replace the one at Umina Mall destroyed by fire more than 12 months previously.
Residents were invited to participate in the development of a masterplan for Mt Ettalong Reserve and Pearl Beach Progress Association called for lifeguards at the beach over the summer period.
In property news, St Andrew's church sold for $1.43M at auction and Blue Wave living lodged an application for a $12M upgrade of its Woy Woy residential aged care facility.
Environmental projects on the Peninsula attracted $174,500 in Council funding and feedback on Council also considered an application for a six-townhouse development at Woy Woy and sought community feedback on possible improvements to Peninsula Leisure Centre and Peninsula Theatre.
Council's draft Urban Spacial Plan indicated it did not adequately address flood, sea level rise and erosion on the Peninsula.
Pearl Beach Progress Association began planning for a major hall upgrade and Wagstaffe/Killcare Community Association said it would agitate for better parking at Hardy's Bay and more park and walking track maintenance in Bouddi National Park.

Umina Surf Lifesaving Club conducted 53 rescues on March 21-22 while commercial fishers working in waters off Patonga said they were struggling to make ends meet following State Government reforms to the fishing industry.
COVID-19 made its first mark on the Peninsula with the closure of Peninsula Leisure Centre, Peninsula Theatre and libraries, all classed as non-essential services under social restrictions introduced by the State Government.
We shared many stories of Peninsula residents returning from overseas and going into quarantine in the face of the pandemic as community events began to be cancelled and Peninsula schools began preparing for at-home learning.
Woy Woy Little Theatre announced it would reschedule plays planned for production in 2020 to 2021.
April
In April, work began on temporary modifications to Woy Woy wharf as a lead-up to the major development expected to get underway in June.
The first stage of the works included construction of a floating pontoon, to be used by ferry services during the second stage.
Health figures on April 16 revealed there were 12 coronavirus cases on the Peninsula.
Woy Woy Leagues Club announced its permanent closure after being forced to temporarily close in March due to coronavirus restrictions.
There was news that the Woy Woy wharf upgrade, revamps for Woy Woy and Umina town centres and Everglades drainage work had received funding in Council's 2020-21 capital works program.
Arts Minister Don Harwin resigned following controversy over his residence at his Pearl Beach holiday home during the height of social and travel restrictions.
Ettalong Diggers asked residents to commemorate Anzac Day in their driveways at 6am on April 25, with traditional services cancelled due to the pandemic, and MPs Liesl Tesch and Adam Crouch urged residents to observe restrictions around our beaches and look out for each other.
The last house in the Umina main shopping strip was set for demolition with the approval of a $2.1M commercial development and café at 323-325 West St and plans for a six-unit development at 433 Ocean Beach Rd, Umina Beach, were being considered by Council.
Woy Woy tip was closed, along with others in the region, to all but essential waste services.
May
Nine Peninsula organisations were granted almost $200,000 under the Community Building Partnership Program, with half of that sum going to Umina Men's Shed for new premises.
St Huberts Island Residents Group said a new safety fence proposed for the Island Bridge was "overkill" and would do little to deter jumpers.
A section of Bouddi National Park was closed for two days as materials for a proposed upgrade of the bush walk trail were helicoptered in.
Popular Woy Woy postmaster David Camden retired after a 35-year career.
Fears were raised over the ongoing security of pocket parks on the Peninsula with the release of Council's draft Local Strategic Planning Statement, which also outlined a revitalisation plan for Woy Woy.
A five-storey hotel was approved for Ettalong Beach despite non-compliance with planning guidelines.
Peninsula Chamber of Commerce joined Business NSW and other chambers in launching a Buy Local campaign in the face of COVID-19 and Woy Woy tip reopened.
June
A new carpark 800m from Woy Woy station and an extra level on the Deepwater carpark were two options put forward under the Central Coast Carparking Study Implementation Plan adopted by Council.
It was revealed Woy Woy could see 6,000 new dwellings by 2036 under guidelines outlined in the draft Strategic Plan and Council planned to implement three of nine recommendations made in the Pearl Beach Lagoon Coast Management Plan, formulated nine years previously.
The community group Operation Soap in Public Toilets began to agitate for Council to ensure hand sanitisation facilities were provided in all public amenities on the Peninsula.
The campaign was later vindicated with Council deciding reinstall hand sanitisation at all public facilities on the Peninsula.
The Commuter Coast Connect minibus service at Woy Woy was cancelled following a 12 month trial.
Registered clubs on the Peninsula finally reopened with social distancing restrictions in place.
Woy Woy Bay resident John Della Bosca received an AM in the Queen's Birthday honours list for services to public health.
Roadworks on the Peninsula received $1.4M in State and Federal funding and planning continued on how $5M committed by the Federal Government for improved commuter car parking at Woy Woy would be spent.
Former Member for Gosford and Gosford Mayor Malcolm Brooks passed away.
July
It was announced Woy Woy war memorial would get a facelift, thanks to a grant of almost $10,000 from the State Government.
Parliamentary Secretary for the Central Coast Adam Crouch announced work had begun on a $7M roundabout at the corner of Maitland Bay Dr and Picnic Pd, Ettalong.
There was more community agitation for buildings at the fire-destroyed Umina Mall to be razed in the interests of civic pride.
Arts Minister Don Harwin was reinstated following his resignation over a controversial stay at his Pearl Beach holiday home in April.
Councillors voted 8-6 to give themselves a pay rise with councillors who voted against the move saying it was a slap in the face for a community still struggling through COVID-19.
Seals were spotted sunning themselves in Woy Woy Bay and Council produced a town centre activation package for the Peninsula.
Peninsula Villages CEO Shane Neaves announced construction of the 114-bed aged care facility Pozieres House was nearing completion, with an opening set for August.
Central Coast Conservatorium artistic director Patrick Brennan, of Phegan's Bay, praised the community for its support since a chain saw accident in May saw him almost lose his hand.
August
Council sought feedback on a proposed upgrade of the intersection of Hobart and Melbourne Avenues at Umina and recommissioned the groundwater treatment plant at its Woy Woy depot.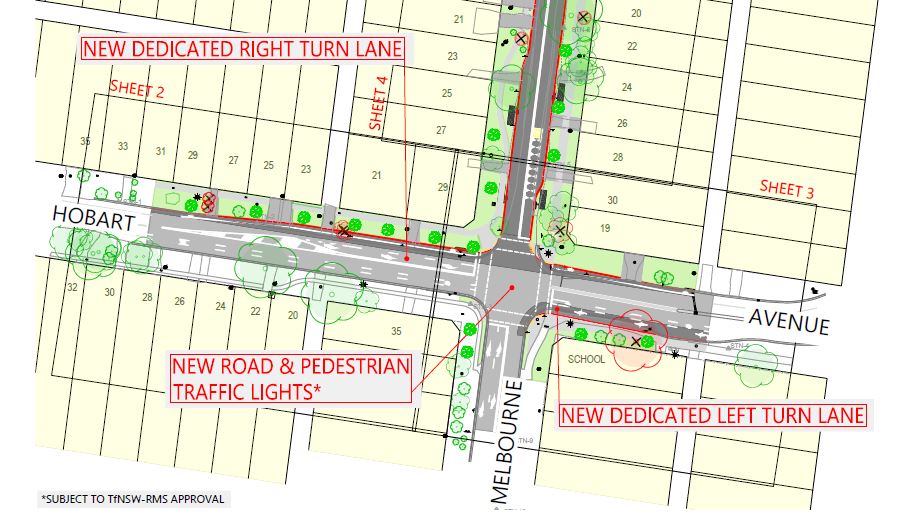 The Rotary Club of Woy Woy celebrated its 70th birthday while a petition calling for a pedestrian crossing on Mt Ettalong Rd at Etta St attracted 500 signatures.
A police investigation was launched into a booby trap found on a trail in Bouddi National Park, thought to have been set to sabotage mountain bike riders and Council's Parking Plan, with Woy Woy as a focus, was reopened for public comment.
Ettalong's Red Carpet Day and the Coastal Twist festival were postponed due to COVID-19 and work began on the revamp of James Browne Oval.
A new playground was officially opened at Empire Bay and the Council budget set aside $26M for projects on the Peninsula over the next year
It was announced that a laneway connecting Umina and Ocean Beach surf clubs would become primarily a pedestrian thoroughfare, with seating, signage and landscaping to be installed at a cost of just over $300,000.
Woy Woy was identified as one of the region's graffiti hotspots.
Pearl Beach Food and Wine Fair planned for September and next year's Opera in the Arboretum were the latest casualties of COVID-19.
A planning expert said Pearl Beach homes could be under threat from beach erosion and the main construction phase on the new Woy Woy wharf began.
September
A Woy Woy man and his daughter tested positive for the coronavirus, with residents who travelled on certain train services used by the man prior to his positive result urged to be tested.
It was announced solar panels would be used to shade 103 cars at Deepwater Plaza.
The Local Planning Panel approved an 11-room boarding house for Umina Beach and a hardware supply store at Woy Woy and Council sought public comment on a plan to reinstate alcohol free zones at seven sites on the Peninsula.
A new workshop was approved for Umina Beach Men's Shed and Pozieres House opened.
The controversy over a proposed fence for the St Huberts Island Bridge heated up, with newly formed group the Bridge Warriors calling on Member for Robertson Lucy Wicks to intervene.
Four fire trucks and 40 firefighters extinguished a house fire at Killcare Heights.
The Everglades County Club submitted changes to its proposed renovations and a manufactured home park in Springwood St, Umina, neared completion.
October
Woy Woy businesses north of Dunban and McMasters Rds were included in a business fibre zone, allowing them access to internet speeds of up to 952 megabits per second and news came that agreements were being finalised to allow disabled access between Deepwater Plaza carpark and the Pavilion at Woy Woy.
ANZ announced plans to close its doors on November 11 and a Umina restaurant in Trafalgar Ave lodged an application to demolish part of its operation to make way for a take away kiosk.
Member for Gosford Lucy Wicks reinforced the need for the St Huberts Island bridge fence but asked Council to make some design modifications.
Community activist Errol Smith stepped up a campaign to save the heritage listed Empire Bay boatshed, earmarked for possible demolition by Crown Lands, with 600 signatures collected on a petition so far.
Central Coast Disaster Relief announced plans to expand its operations to the Peninsula and a development application was lodged for improvements to Booker Bay marina.
Council made its financial situation known, saying it faced a cash crisis and a possible $89M deficit.
Parliamentary Secretary for the Central Coast, Adam Crouch, announced there would be no State Government loan or exemption for Council to access restricted funds in the face of the financial crisis.
November
Central Coast Newspapers launched a new masthead specifically covering the Peninsula area – the Pelican Post.
Following the suspension of all Central Coast councillors on October 30 by Local Government Minister Shelley Hancock, interim Administrator Dick Persson took the reins on November 3, to be assisted by acting CEO Rik Hart.
Persson undertook to provide a report within 30 days on Council's financial crisis.
Umina beach was one of only five in the region to show an improvement in water quality in the 2019-20 NSW State of the Beaches report and it was announced a brick wall in Chambers Place, Woy Woy, which has been the constant target of graffiti vandals, would get an artistic makeover with a sanctioned mural.
Wagstaffe/Killcare Community Association announced it had partnered with other groups to produce a Community Resilience Plan as La Nina made its presence known along the coastline.
Live performances under the Great Southern Nights initiative were announced for the Peninsula and the Wagstaffe bus shelter got an artistic makeover thanks to the persistence of dedicated residents.
Demolition works finally began on the Umina Mall site, gutted by fire almost two years ago, with work on a new mall expected to start early in 2021.
Deepwater Plaza went solar with the addition of multiple panels over its carpark and Council announced it would sell $30M in assets but gave assurances COSS lands on the Peninsula would remain untouched.
Native flora was vandalised on the Pretty Beach dog track.
December
It was announced Council's 2020-21 deficit would blow out to $115M with an overall debt of more than half a billion dollars as Administrator Dick Persson handed down his 30 day report.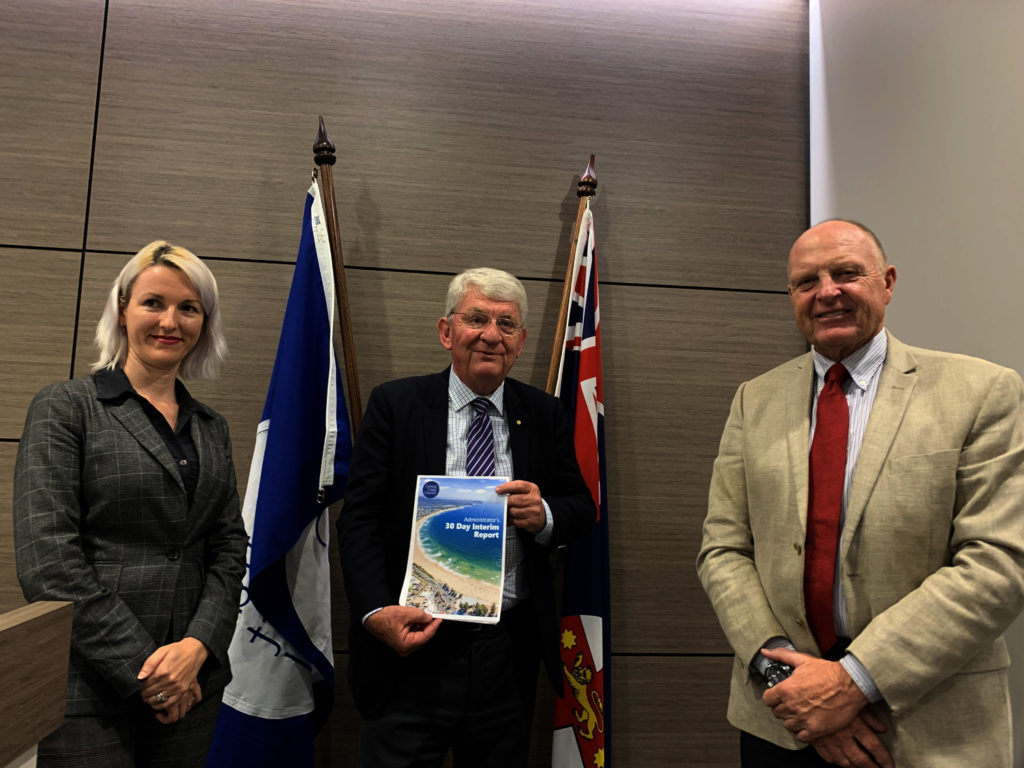 The new United service station on Ocean Beach Rd was set to open before Christmas, with hopes its competitive pricing would force other service stations on the Peninsula to lower theirs.
A new speed limit was imposed for the Ettalong channel in an effort to discourage jet skiers and Member for Gosford Liesl Tesch called for more affordable housing on the Peninsula, following reports house prices had risen by 15 per cent in the last quarter.
Peninsula Chamber of Commerce raised concerns that a mooted sale of Council's Gosford chambers could lead to under-representation for the area.
Everglades Lagoon Wetlands Bushcare Group was named most outstanding community organisation by the Community Environment Network (CEN).
Killcare/Wagstaffe Rural Fire Brigade scored a new truck and six young creatives on the Peninsula were recognised in the Bouddi Foundation for the Arts Awards.
Peninsula residents were told they could face a rate rise of 15 per cent for the 2021-22 financial year as Council continued to implement financial mitigation measures and concerns were raised over dangerous waste, including asbestos, on Ettalong Beach.
A long-term water main problem at Hardy's Bay sparked tension between community groups and Council
And, to close out the year, Santa arrived by motor bike for his annual Empire Bay pre-Christmas visit.
Terry Collins
These stories and more available at coastcommunitynews.com.au