The northern community has come together to celebrate the life of one of their own.
Around 300 people descended on Cabbage Tree Harbour on December 20 in memory of Lake Munmorah's Luke Viner, who tragically passed away on December 11.
Family, friends and well wishers braved the rain to assemble on the beach to pay tribute to Luke and reflect on his life, before around half of the gathering entered the water to release flowers in Luke's memory.
Cameron Marshall organised the event and said the paddle out was a reminder of the importance of community and connection.
"Today we paddle not only for Luke Viner, but for all our brothers and sisters that might also be struggling with their mental health.
"We paddled to show our strength in numbers and to look out for each other.
"Please message your friends and family and let them know you love them because you might not get another chance."
The community has also rallied to support Luke's partner, Emma Viner, and their baby Ohdi, with a fundraiser in his memory having raised just under $15,500 in less than a week.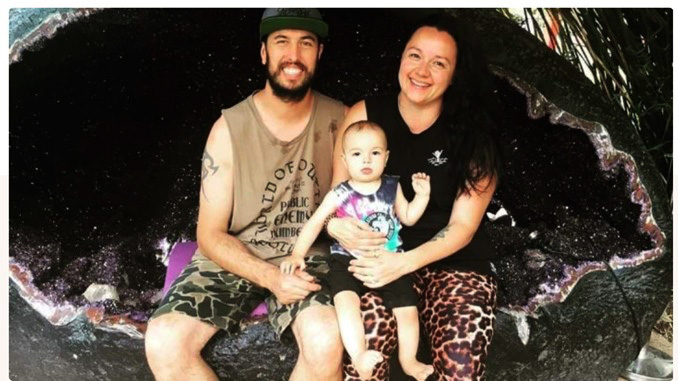 The fundraiser was organised by Rhiannon Marden, who said Luke would be dearly missed.
"Luke touched the hearts and lives of so many people and he would have given anything to anyone, that's just the kind of caring, loving and thoughtful person he was.
"Let's keep Luke's legacy going by rallying around Emma and Ohdi when they need us all the most.
"As their friends, their family and as a community, let's show them just how loved and supported they truly are.
"We will never be able to take away the pain and sorrow of such a tragic event but we can all help make it a little less stressful for them during this difficult time."
Dilon Luke