A friendship established with a customer while she was working as a door greeter at Kmart, Erina Fair, has resulted in Jennifer Scott being named a finalist for the 2020 Archibald Prize.
The Terrigal artist's portrait of Dr Raymond Charles Rauscher was one of 55 to be chosen for the Archibald, Wynne and Sulman Prizes 2020 exhibition, which will run at the Art Gallery of NSW until January 10, 2021.
Scott said Dr Rauscher would come in to Kmart each Sunday to get his photos developed.
"As I got to know Ray, I found out he was a civil engineer, an author, and he took a lot of photos of street art, which was why he was in each Sunday," she said.
"He also travels quite a lot for his research and is a lecturer at the University of Newcastle.
"He is a very quiet spoken person who goes about his research almost unnoticed."
Over time, Scott and Rauscher spoke about art, and one day she suggested they enter the Archibald.
"When he said yes, I almost died," Scott said.
"I got so excited, but then I realised I had to get a canvas and get sorted."
Once she received the go-ahead, she held sittings with Rauscher, which included photoshoots, sketches, and touch-ups.
She did not show him the whole piece until she had completely finished it.
"I am really ecstatic about being selected; it is something I have dreamed about," Scott said.
"The only thing I could do is do my absolute best, one foot in front, and then and whatever happens, happens."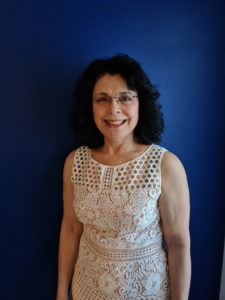 Scott had a challenging early life.
She was adopted out to a family when she was nine months old as part of the Stolen Generation.
"There is a cup in the painting, and on that cup is a praying mantis, which is the totem of the Dhangutti people, the Kempsey Aboriginal people," she said.
"That praying mantis is the only symbol I have ever done to say that I have somewhere that I come from.
"Up until that stage, I was never really part of anything.
"I have always just drifted and never been a part of any particular culture, and I have never really belonged.
"It was the first time I have reached out in my way and said it is part of who I am and where I come from."
Scott is the youngest of 14 siblings but has not met all of them.
"All of my brothers and one sister were taken away; I was the only one adopted out," she said.
Her only sister was sent to Cootamundra to become a domestic helper, and the boys were sent to homes such as Bombaderry.
"I have only met five of my brothers," Scott said.
"Four of them and have since passed because of the treatment they had in those homes.
"It was very sad; I actually didn't have much contact with them."
She has always had a love for art, completing an Advanced Diploma of Fine Arts from Newcastle TAFE in 2007.
"The pigment of my portrait is purple," she said of the Archibald painting.
"I don't paint skin tone colours because I like people not to use any ethnic bias or bring in any racial opinions.
"I want people to notice the lines and the creases of the face, to look at the eyes and decide whether they are sad or happy, and to observe what the surroundings might be, and what in the surroundings gives away their trade."
Jacinta Counihan