Gosford's newest bar, LYONS DEN, is set to be serving up African style food in the jungle-themed venue by the beginning of December.
Co-owners and brother and sister duo, Jared Lyons and Claire Lyons, said they are excited to be bringing the venue to the region.
"Both Claire and I are hugely passionate about Gosford and feel it has untapped potential to become a vibrant and exciting city to live in and visit," Jared Lyons said.
"We finally feel Gosford is going through much-needed gentrification and renewal, with lots of high-rise developments completed and more to come.
"We are excited to be part of that urban renewal process, and we wanted to create a bar that will help make Gosford a more vibrant, dynamic place to live and visit."
They have decorated the interior of the sandstone heritage building with paintings of African animals, palm trees, a large mural and furniture portraying a relaxed safari vibe.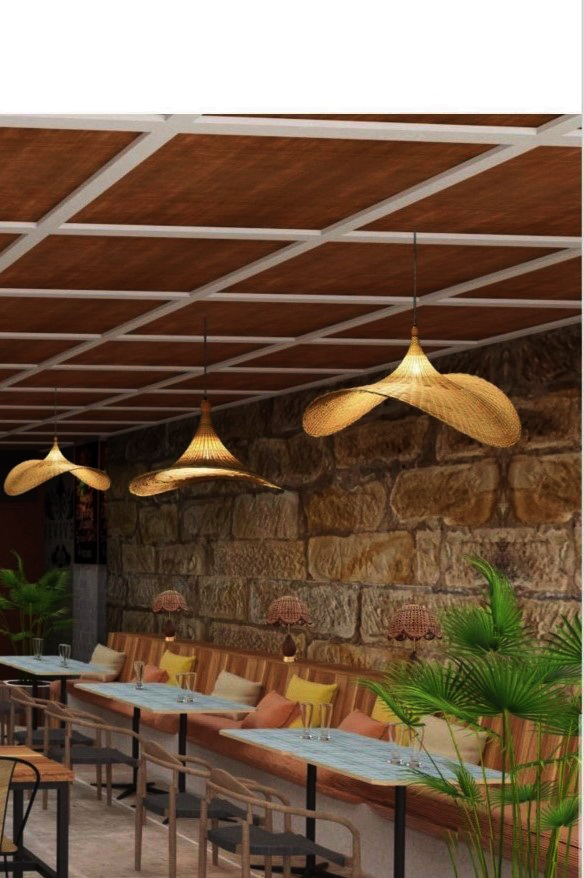 "We want patrons from the street to be invited in by its unique and welcoming beer garden featuring bright shade umbrellas and festoon lighting," Lyons said.
"Our menu will include grazing boards, cheese boards, and a charcuterie board including cured meats, homemade dips, gourmet bread, olives and pate.
"We will also have biltong (an African jerky/dried meat), and boerewors (a South African sausage) as a nod to our safari-inspired décor."
Other menu specialities will include traditional African barbecue, lamb with sheba sauce, sweet and smoky meat kebabs called Somatise and traditional African salads such as kachumbari.
The LYONS DEN will also be serving beer from local breweries such as Bay Rd Brewing, Six String Brewing and Block 'n Tackle Brewery.
"Opening the business has been an amazing process, stressful and exciting, all at the same time," Lyons said.
"COVID-19 has created delays with our fit-out, which added a lot of stress, but we have had great support from other local businesses, including our designer Xanthe Highfield from studiohighfield.com, Daniel from Baker Street and the lovely founders of Naughty Noodle Fun Haus who will be organising events, and our artist, Leigh Kaplan, who painted the mural.
"The Gosford restaurant and bar scene is amazing, and everyone sees each other not as competition, but as another cog in the wheel in creating a vibrant city centre.
"We want our customers to leave knowing we are a venue that is run and owned by locals, supports local and buys local.
"We want people to know we are a brother and sister duo who are passionate about Gosford's gentrification, and the Coast as a whole."
Jacinta Counihan