Planning is well underway for Coast Life 2021, a festival jam-packed with all the things to love about life on the coast.
After a successful pilot event at The North Entrance Surf Club in 2019, and a year of Covid social distancing which saw the March 2020 event come to a screeching halt, organisers are again bursting with enthusiasm to see the Coast Life festival return on Sunday, March 28.
A small local events and marketing team have banded together to bring back Coast Life, a cultural and education event, designed around celebrating coastal life, our natural environment, live entertainment and all that local creative people have to offer.
"Despite the challenges in event production this year, we feel that it is important to push through and create something for the community to look forward to again," said Festival Director, Monique Hartman.
"Social issues such as loneliness and isolation were already a problem in our region before the pandemic.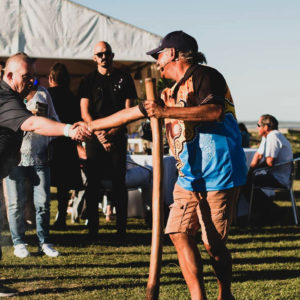 "We hope that this event will be an opportunity for the community to come together again and connect in a celebration that we've been longing for this past year".
Hartman says Coast Life is themed Water, by looking at the different ways we interact with it, from recreation to survival, and hosts keynote talks on varying topics including the science of our waterways, saving marine life, fishing and boating, water from a humanitarian perspective, the mental health benefits of water sports, and more.
This program is supported with an array of exciting activations including live music, live art, installation art, photography, film screenings, comedy, poetry, workshops, food and beverage, market stalls, yarns around the campfire, kids games, and much more.
"We've packed as much into one program as we could," Hartman said.
"My goal is to represent the diversity of the Central Coast demographic and make the program as varied and inclusive for all as possible.
"We want this event to be a representation of the beauty, creativity, and fun that we have in our beautiful region, and give us all a reason to be proud of who we are and what we're capable of as a community.
"Bringing Coast Life to fruition has not been easy, especially this year, with fundraising challenges due to bushfires, floods, and then the pandemic, but in addition, the lack of financial support from the federal, state and local governments for the live entertainment and arts sectors has made the task additionally challenging.
"So, the Coast Life team is turning to the business and wider community to help see this event lift off.
"There are several ways you can participate with Coast Life, through corporate partnerships, investment, program advertising, donating to the crowdfunding campaign, or buying a ticket.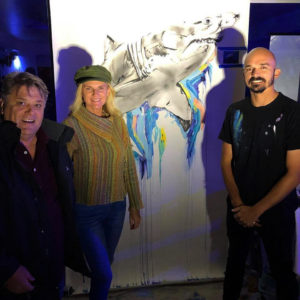 "The goal is for this event to become a major flagship event for the Central Coast.
"I want all residents to feel a sense of ownership of it and be proud of it.
"The arts bring so much richness, healing, connection, and vitality to a community.
"We are confident that this will be a great success, but we need some backers to get it off the ground in the first place," Hartman said.
Coast Life will be held at Terilbah Reserve, The Entrance North, on Sunday, March 28, 2021, from 11am to 10pm.
It will be an event for all-ages, fully accessible, and fully licensed.
The full program will be announced in December.
Expressions of Interest from filmmakers, photographers, market stallholders, and event volunteers will be open in the coming weeks.
Donations to the crowdfunding campaign will assist paying the creatives featured at the event, as part of a post-Covid support and recovery initiative for local artists, entertainers, and arts industry workers via Go Fund Me or the Coast Life website.
The two official charities for the event are Take 3 for the Sea and Australian Seabird Rescue Central Coast.
Coast Life is produced by Out of the Blue Productions and co-presented with Advantage Group and Studio Ark.
Coast Life is proudly supported by Lakehaven Shopping Centre, #Untrashy, Triple M Central Coast, CJH Yachts, Fixx Events, French for Tuesday, Sixt5 Productions, CC365, plus more to be announced.
Sue Murray