The number of Jobseekers on the Central Coast decreased in October by 1,017 people.
This leaves the remaining amount of people receiving the supplement at 18,868, with the number reaching 21,404 when adding the amount of people on Youth Allowance.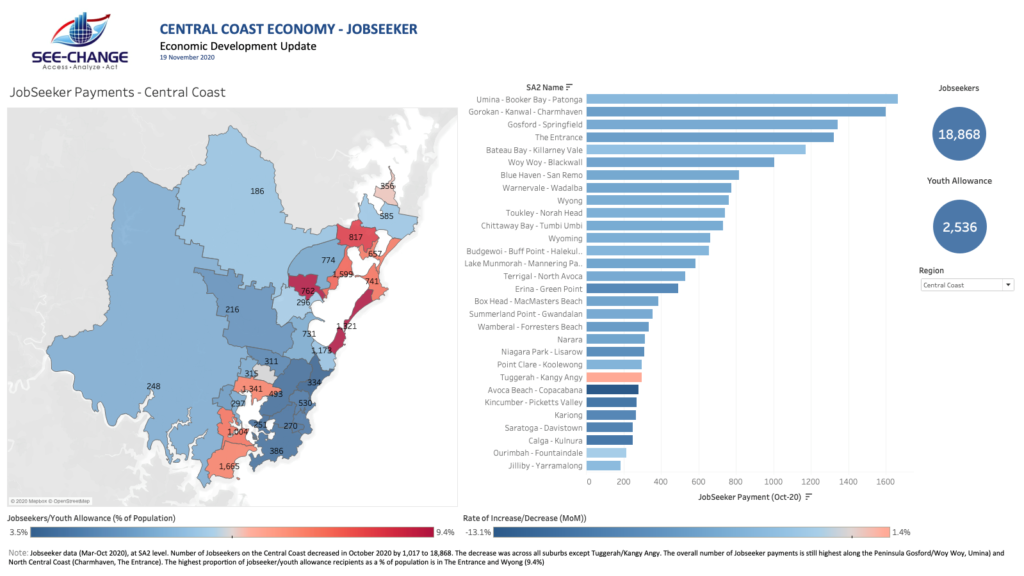 This data received by Data Analytics company, See-Change, also shows advertised job vacancies on the Central Coast rising since July, with 1440 positions now available.
As of October, this makes the jobseekers and youth allowance per job vacancy rate is 15 to 1, a significant drop since the peak of COVID in May which was 36 to 1.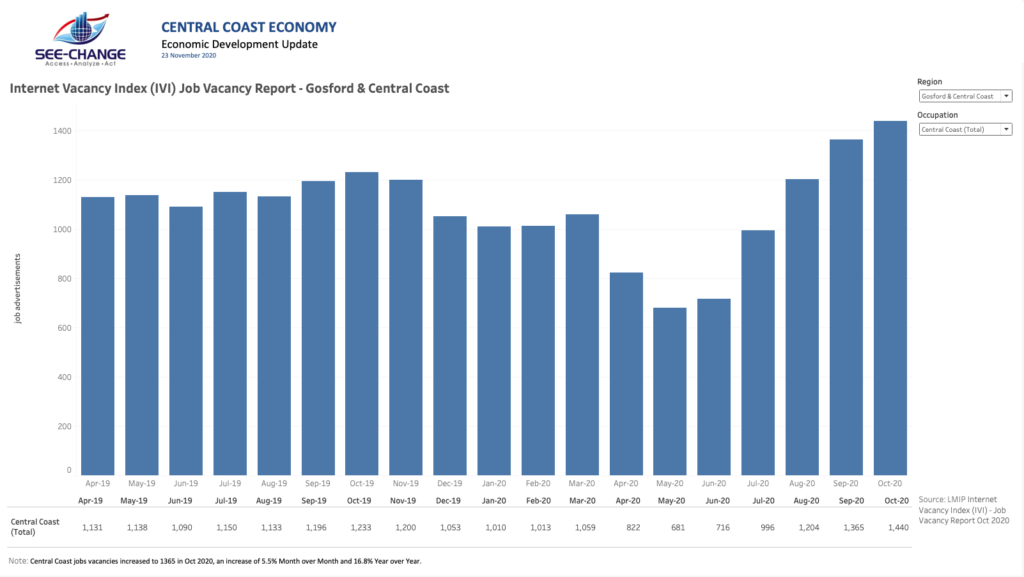 Founder of See-Change, Patrick Spedding, said the largest decrease in Jobseeker applicants was seen in all suburbs except Tuggerah and Kangy Angy.
"The overall number of Jobseeker payments is still highest along the Peninsula Gosford/Woy Woy, Umina) and North Central Coast (Charmhaven, The Entrance)," Spedding said.
"The highest proportion of jobseeker/youth allowance recipients as a % of population is in The Entrance and Wyong (9.4%).
The occupations which have seen an increase in advertised job vacancies are labourers, trades workers, and sales assistants.
"Conversely, ICT professionals, engineers, medical practitioners and managers all remain down year over year," Spedding said.
"Payroll jobs data shows a significant dip early October, possibly driven by the decrease in the jobkeeper rate.
"However payroll jobs appear to be picking back up, particularly in the North Central Coast (old Wyong LGA)."
Jacinta Counihan