Volunteering Central Coast (VCC) has launched a new portrait exhibition to honour exceptional local volunteers, past and present.
Opening on October 30, the exhibition features professional photographs of VCC's 2020 National Volunteer Week Award winners, as well as some from previous years, and is VVC's Covid-safe alternative to its usual award presentation ceremony and volunteering expo, which both had to be scrapped due to the pandemic.
VCC Executive Officer, Fiona Morrison, said the exhibition was the organisation's way of ensuring that this year's awardees received the recognition that they truly deserved whilst also putting the spotlight on the Coast's legacy of volunteers.
"The Volunteering Central Coast National Volunteer Week Awards Exhibition is our way of acknowledging people who are so generous with their time, skills and hearts and are committed to making their communities a marvellous place to live.
"Each year we get to meet many of them at VCC and celebrate their impact on helping people and changing lives and this exhibition will help the whole Central Coast see that first hand," Morrison said.
This year's winners came from all walks of life and were revealed by Central Coast Newspapers in May.
Central Coast Meals on Wheels', Paula Hardwick, took out this year's top honour when she was crowned Volunteer of the Year.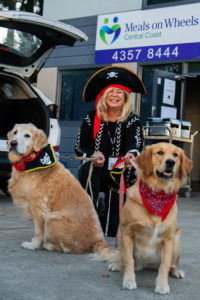 Hardwick has volunteered with the Tuggerah based meal delivery company for the past 21 years and has made it her mission to bring a smile to her clients' faces through a series of elaborate Friday dress-ups, with clients never knowing what to expect when they open their doors.
The Blue Bay local also volunteers at the organisation's community restaurants, bringing along her two golden retrievers, Sunny and Shadow, often also in costume, to brighten up clients' days.
The bighearted local also regularly gets behind the wheel of 'Sudsy', Orange Sky Laundry's portable laundry washing van that services several hubs around the Coast.
Beau Barton was named Young Volunteer of the Year.
Barton was a student at the North Gosford Learning Centre and participated in the VCC's Young People Connecting Communities partnership program that supports young people to gain a pathway to employment and workplace skills through volunteering.
Barton volunteered for Evergreen Aged Care West Gosford for the six months and earned his award for the valuable contribution he made to residents' wellbeing.
Brisbane Water Rotary Club's Jayne Mote was named this year's Living Legend, a special award granted only to those who have volunteered with the same organisation for 10 years or more.
Having volunteered for the past 50 years to support various community endeavours, the Umina local counts her time with Rotary as some of her most fulfilling.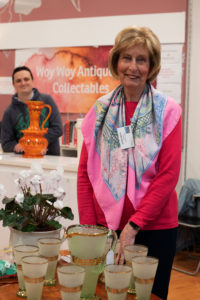 A long time member of the Rotary Club of Woy Woy, Mote left in 2018 to co-found the new Rotary Club of Brisbane Water, and in that time, has assisted the club with various fundraising activities to support other local organisations and community groups such as the Brisbane Water Historical Society, Central Coast RSPCA, Fairhaven, Coast Shelter and Woy Woy Youth Cottage.
Mote has also been a long time mentor to the Coast's next generation as the co-founder of the Central Coast Rotaract Club, Rotary's Group Study Exchange Program Team Leader.
She embodies what it means to be a VCC Living Legend, with her volunteer work transcending languages, continents and decades.
Radio Five-O Plus 93.3FM's Allan Maddox picked up this year's Excellence in Volunteer Management Award.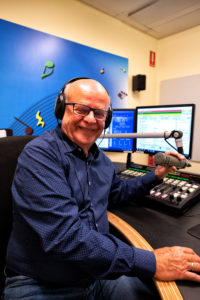 The Narara local has managed the community radio station for over 15 years in a voluntary capacity, with his broadcasting expertise and leadership helping the station flourish into the highly respected community asset it is today.
He's also credited with creating an automated music system that allowed the station to continue in the absence of presenters during the height of the pandemic, proving his expertise and dedication once again.
Volunteer Team of the Year was awarded to Central Coast Ukulele Players.
Coming from all corners of the Peninsula, the music, friendship and love that this group brings to the residents of Peninsula Villages is why they nominated them for this award.
Before Covid, the group performed to a packed audience every Friday and brought the aged care facility alive with music, song, dance and laughter.
Berkeley Vale based Sanitarium Health Food Company rounded out this year's awards as winners of the Excellence in Corporate Volunteering.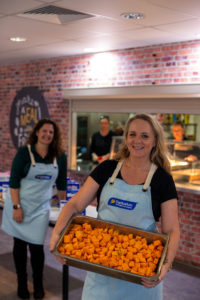 The company has a well established volunteering program on the Coast and has been inviting its employees to volunteer at Coast Shelter since 2012.
Turning up once a month to prepare, cook and serve meals, Sanitarium volunteers are highly valued by Coast Shelter's vulnerable patrons.
The company also supports Coast Shelter through regular food donations and were a godsend to the charity in March when they ran out of food for the first time in their 27 years as a result of stricter pandemic requirements around food donations.
Sanitarium stepped in to help, supplying extra food pallets that helped Coast Shelter through the crisis.
The Volunteering Central Coast National Volunteer Week Awards Exhibition opened at the Erina Centre, Erina Fair, on October 30 and will run until November 13.
Dilon Luke