Author: Lily King –
Publisher: Picador–
It is the late 1990s and Casey (or is it Camila) is struggling.
She is thirty-one, back in Boston, broke, living in a potting shed.
She is estranged from her father and her mother recently passed away.
She is trying to finish writing a novel, which she has been working on for six years – and in these times, writing a novel still means typeset and posting manuscripts in the mail.
Her landlord, Adam (who is also her brother's friend) finds it amusing that she is writing a book – as he says, "You know,…I just find it extraordinary that you think you have something to say".
But as Casey replies: "I don't write because I think I have something to say. I write because if I don't, everything feels even worse."
As she rides her banana bike to work (she can't afford a car), she thinks: "It's strange, not to be the youngest kind of adult anymore."
During these rides she challenges herself to keep it together, but once she sees the geese, she usually loses it and starts crying.
("I love these geese. They make my chest tight and full and help me believe that things will be right again, and I will pass through this time as I have passed through other times, that the vast and threatening blank ahead of me is a mere specter, that life is lighter and more playful than I'm giving it credit for.)
Sound a bit mopey? Exactly, but not altogether unrelatable.
Casey is a waitress at Iris, which is owned by a Harvard social club. She likes the job because it gives her time to write … but that is about it.
The other wait staff take the best tippers for themselves and the chef harasses her.
She often reflects about Paco, who she followed to live in Barcelona.
The details that ended the relationship aren't divulged but she left her books there and knowing how much she cherishes books one can surmise that it wasn't a good break up.
She also had a very passionate affair with Luke while on a writer's retreat.
Afterwards he said he would call, but he didn't.
Now she is alone and the thoughts of past loves, her dead mother and her insurmountable debt from student loans begins to consume her.
Casey used to have a lot of friends that were writers, but they have gone on to work in fields that earn money.
Muriel is the one friend that remains a writer.
She drags Casey along to a party for Oscar Kolton, a local writer who is raising two boys on his own after his wife passed away.
At the party she meets Silas – there are sparks and a date is arranged.
Before the date can happen though, Silas leaves a message on Casey's machine saying he has to leave town.
Casey chalks it up to meeting another 'flake.'
While working at Iris, Oscar and his young sons come in to celebrate Oscar's birthday.
Casey and the boys get along very well.
Oscar passes a note to Casey and asks her out.
Oscar is forty-seven, quite a bit older than Casey, and he is mourning his wife.
Things then get complicated.
As you may have guessed, Silas comes back into the picture.
Casey completes her book and sends it out to some agents.
The rejection letters follow.
Her father shows up at Iris and there is an awkward exchange.
She has some health issues.
She gets fired.
Casey is afraid she is having a nervous breakdown.
She is concerned that, if she can't handle her life now, how will she deal with it in the future, when things might get bad.
Help comes when her therapist tells her that what she is going through is "not nothing."
Writers & Lovers is a nicely constructed story, written in first person point of view, that I enjoyed reading.
King's previous novel, Euphoria, was a racier story of the anthropologists Margaret Mead, Gregory Bateson, and Reo Fortune, set in exotic surrounds.
Writers and Lovers is quite different, with a slower, reflective quality.
There's a touch of hubris to it – Casey likes to recall books she has read, and I felt a bit ignorant because I hadn't heard of most of them (I really need to expand my reading list!).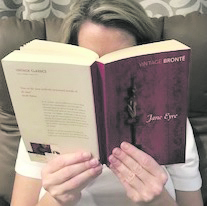 The main negative I found was that it was all just a bit too neat and tidy.
There is also something a little self-indulgent about a writer writing a story about a writer, don't you think?