Author: Janelle Brown –
Publisher: Weidenfeld & Nicolson –
Nina Ross and her mother Lily, an accomplished con artist, move around a lot.
In fact, they stay put for a while, until things get too hot, and then Lily says it is time to get out of town and off they go.
But Nina has potential, which her teachers recognise.
Lily wants better things for Nina and so, when Nina is offered a scholarship to attend North Lake Academy in Lake Tahoe, they pack up their apartment in Vegas and drive eight hours to Tahoe.
The future looks promising – Lily gets a real job and it looks like her grifting days are over.
While Nina's appearance – black clothing and magenta hair – didn't raise eyes in Vegas it casts her as a misfit at Tahoe.
Tahoe is about the outdoors and her follow students don athletic gear.
She befriends Benny Liebling, member of the very rich Liebling family, who is also a misfit.
Benny's mother suffers from mental illness and Benny has had some issues.
Benny's father sent them to Lake Tahoe to help them recuperate, or banished them, depends on who you ask.
Benny's father stays in San Francisco to run the family business while his sister, Vanessa, is at Princeton.
Nina and Benny's relationship blossoms, but it is not one the Liebling elders approve of and there is an incident that forces Lily and Nina out of town.
Lily resorts to her conning ways to pay the bills.
Years go by, Nina graduates from a mediocre college with a liberal arts degree and a pile of student debt.
She moves to New York and become third assistant to an interior designer, where the pay isn't great.
When Lily is diagnosed with cancer, Nina flies to Los Angeles to be with Lily but quickly realises that she needs money – Cancer treatments are expensive.
And so, despite her best efforts to be different than her mother, Nina also becomes a grifter.
Along with her wily Irish boyfriend, Lachlan, she makes a fine art of stealing from rich LA kids – she did, after all, learn from the best.
When Lily's condition deteriorates and the opportunity presents to undertake a very expensive experimental treatment, Nina decides to run one last con.
After this one, she is through.
But who to con?
"Here they are: the one percent. The young and ultra-rich. Billionaire babies, millionaire millennials, fabu-grammers. Influencers. They have it all and they want the whole world to know. Pretty things, so many pretty things in the world; and we get them all, says their every Instagram photo. Covet this life, for it is the best life, and we are #blessed."
Vanessa Liebling is one of these one percenter, Instagram influencers, travelling the world's most exotic places.
Nina blames the Lieblings for all the failings in her life.
If she wasn't forced to leave Lake Tahoe, she would have gone to an Ivy League school, had a well-paying job.
Vanessa Liebling has now returned to Lake Tahoe, in Stonehaven, a mansion Nina knows well.
Back in high school Benny told her there was a safe with a million dollars and his birthday was the combination.
And so, Nina and Lachlan head to Tahoe.
But there is more than past grievances to be uncovered in that old mansion.
Pretty Things was an entertaining read.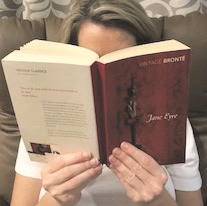 Lots of duplicity, backstabbing and twists that I didn't see coming.
The story is told through both Nina and Vanessa's perspectives, which makes it even more interesting as the reader is treated to seeing two points of view, drawing very different conclusions.
Never trust a con.