Greater demand for rental properties on the Central Coast has caused prices to increase and vacancies to fall.
Information from Data Analytics company, See-Change, shows residential vacancies for Central Coast's most populated suburbs have dropped to below 1 per cent.
In August, the postcode 2251 experienced the lowest vacancy rate of 0.4 per cent for suburbs such as Kincumber, Avoca and Copacabana, with suburbs in 2250 experiencing similar rates of 0.7 per cent.
The inverse effect is occurring for average weekly rental prices.
Since January, average prices in the postcode 2251 have increased by $200, topping $680 per week for a three-bedroom rental, and have risen to $500 per week for 2250.
This recent demand in the rental housing market could be due to people migrating from Sydney because of COVID-19.
Australian Bureau of Statistics (ABS) data from June 2020 illustrates that the Central Coast also has one of the lowest rates of building approvals in Australia.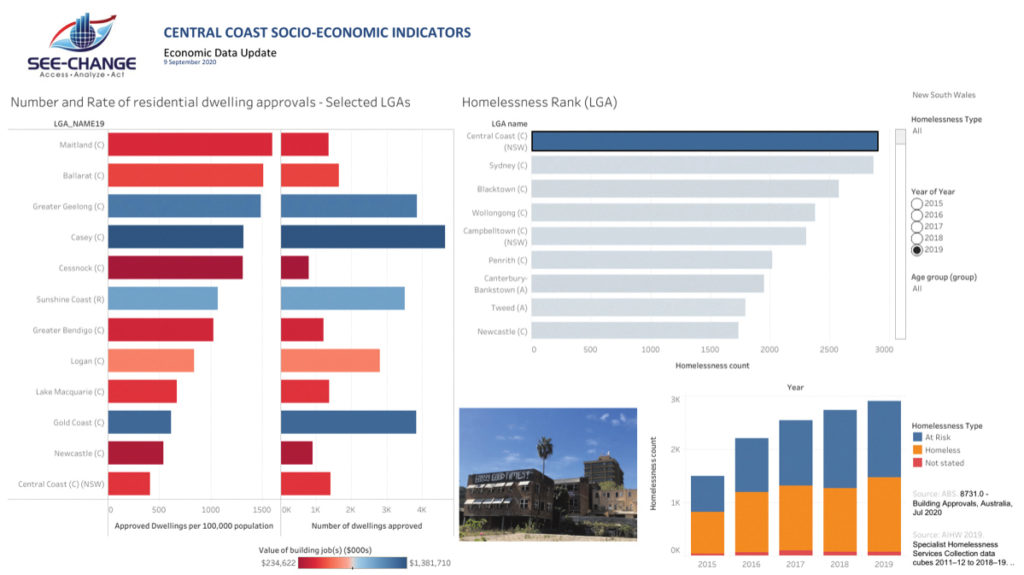 See-Change analyst, Patrick Spedding, said these statistics make for worrying trends.
"This is considered very low rental availability and this inverse correlation between the vacancy rate and rental process will likely further impact housing affordability (rent stress) and potentially homelessness," Spedding said.
Trends in the region's homelessness have been equally as worrying, with data from the Australian Institute of Health and Welfare (AIHW) showing the Central Coast Local Government Area has the highest homelessness count in NSW per capita.
The NSW Government is trying to deal with these issues by delivering social housing developments in the region.
As reported in CCN last week, the Minister for Families, Communities and Disability Services, Gareth Ward, announced a housing funding package targeting Aboriginal people, and several housing providers are undertaking building projects on the Coast.
However, the question still remains as to whether these initiatives are enough to deal with all of the issues surrounding a lack of properties and affordable housing.
David Abrahams & Jacinta Counihan