Live music will return to the Coast in a totally innovative way, when Central Coast Council presents Live at the Drive In.
Happening on November 1, Live at the Drive In will combine the magic of a live concert with the setting of a drive in movie, and will be council's first foray into largescale live music since the Coast came out of lockdown, but there's a twist.
With spaces limited, council has opted to make the venue a mystery, with only registered ticketholders able to learn the location.
And you'll want to pre-register ASAP, with the event set to feature modern blues savant Ash Grunwald with support from indie-pop artist and Terrigal local, Elaskia.
Having already shared the stage with the likes of Vera Blue, Amy Shark, Ocean Alley and Gang of Youths, Elaskia, AKA, Kelly Griffith, is no stranger to playing to a big crowd, but it's the international response to her music that's put her star well and truly on the rise.
Her newest single 'I Will Do Anything' was recently featured on long running Aussie soap Home and Away, while her debut track 'Calling Out My Name' was plugged on American dramas, Dynasty and Marvel's Runaways.
Together they've helped an international audience discover her sound and the Chronicle caught up with Elaskia to talk music, lockdown and Live at the Drive In.
A self-confessed gig pig, Elaskia said the past few months had been tough.
"I love to perform, it's a big part of what I do and what I love about music, so it has really felt like something's been missing for the past couple of months.
"I've done a few low key gigs but they're just not the same.
"That's why I'm so excited about Live at the Drive In.
"I think it's such an interesting way to get around Covid and I really hope that council considers doing more of them, as I'm sure there's going to be a lot of people who miss out."
And while it might not be the kind of crowd she's used to, Elaskia said she's got no qualms about playing to an audience that looks more like a caryard.
Instead she's focused on giving her all to what could go down as the most unique gig of her career.
"Seeing a crowd react is my absolute favourite thing and who knows, maybe I'll get a few honks?
"It's not a typical gig, but that's what I love about it.
"It's totally new and different and really feels like the start of something special for the Coast."
Central Coast Mayor, Lisa Matthews, is also excited about what Live at the Drive In could spell for the region and said the new style of event was building the Coast's reputation as an event hub, despite difficult circumstances.
"There is something nostalgic and uniquely fun about a drive in experience, especially when you're driving in to see incredible live music," Mayor Matthews said.
"Events with our beautiful Central Coast as the backdrop are hard to top and it is so exciting to be able to offer a new physical event that can be delivered in a COVID-safe format."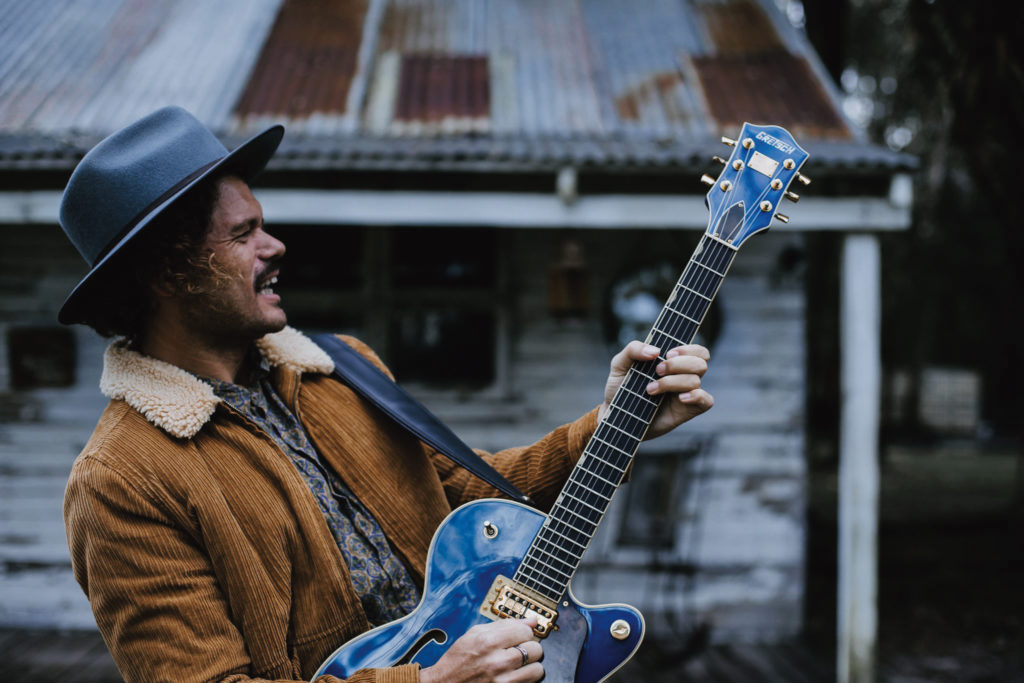 Dilon Luke