Cr Greg Best and Cr Troy Marquart have both copped code of conduct breach allegations – one at least of which comes via a complaint from a member of the public – but want them to be made public.
At Central Coast Council's October 19 meeting, Cr Best declared a significant interest in a code of conduct confidential item on the agenda.
Councillors must declare at the start of any meeting items on the agenda in which they have a personal or pecuniary link.
Depending on whether an interest is significant or non-significant, councillors make a personal decision on whether to stay in the chamber to hear the debate.
This time it was different because the code of conduct complaints are confidential.
But Cr Best said he would declare a significant interest in the item as he was the subject of the complaint.
He said he was supposed to retire for the item but 'that was not going to happen'.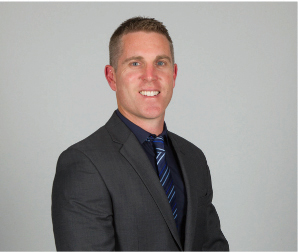 Cr Marquart also declared a significant interest saying the second item was about him.
Later, during the procedure where the councillors vote to have confidential items discussed behind closed doors, Cr Marquart asked the matter about him be moved to the public part of the meeting.
Staff strongly recommended against it, saying the reasons were set out in the item.
Cr Best said he had grave concerns about his matter being sheeted off to the confidential meeting without the community listening.
He said he had no objection to any information about him being made public.
He asked if it was in the public interest for the item to be confidential and a staff member said the balance test was between public interest and outcomes which would remain confidential and to discuss it in open council would be a breach of the Code of Conduct.
Cr Chris Holstein said he had to give credence to the Local Government Act but also suggested councillors may seek to review the Code of Conduct.
"That may have been a better way to move forward," he said.
"When staff say it may be a breach of the Act, we have to listen."
Cr Jillian Hogan said dealing with the issue in confidential wasn't about councillors Best or Marquart but about the public who had made the complaint and unless there was a public apology, she didn't believe it should be in the public arena and unless that happened it could create more problems.
Cr Marquart said councillors wanted to "tar and feather behind closed doors".
"If you want to bash us around the gills, do it so the public can hear," he said.
"It is nothing to do with people putting complaints in, what codswallop."
The majority of councillors voted to hear the items behind closed doors and the meeting did not publicly explain what happened once it came out of the confidential session.
Merilyn Vale