Nine of the north's most lush gardens are set to open for public viewing as part of the 2020 Wyong District Garden Competition.
With judging currently underway, the nine gardens in question are all being considered for major prizes in this year's competition.
Ranging from the colourful to the culinary, the gardens will open from 9am to 4pm on September 20, with locals encouraged to take this opportunity to inspect the work of the north's most avid greenthumbs while they can.
With this year's major prizes and grand champion to be confirmed the day prior, Competition Committee President, Bill Kuilder, said that there was a garden to appeal to all tastes and interests.
GARDENS OPEN FOR VIEWING SUNDAY 20TH SEPTEMBER FROM 9 AM TO 4 PM
"Despite the challenges that the COVID-19 pandemic has presented for this year's competition, the committee is thrilled with how things have worked out.
"We are particularly excited about the number of new entries that we have seen this year, many of which have been excellent, and while we may be unable to proceed with our usual awards ceremony, we are still very pleased to see so much interest in the competition," Kuilder said.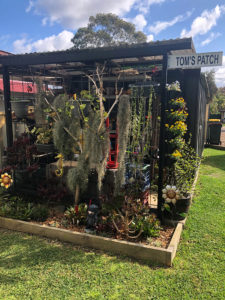 Stand out entries on this year's open gardens list for Kuilder include The Entrance Surf Club garden and the Lions' Memorial Garden at The Entrance North.
"Both of these are great examples of community gardens, but for me the surf club's garden is particularly thrilling.
"It adjoins the stairways on either side of the club heading down to the beach and is really a hidden gem.
"You can't tell it's there from the street, so it just hits you as you walk down the stairs," Kuilder said.
Another entry on the list belongs to Buff Point's Tom and Debbie Major.
Competition veterans, they took out the culinary category in last year's competition and are hoping for a repeat result this year.
Like many greenthumbs, their passion for gardening started with a bit of planting.
"It was about six years ago that we got started.
"We'd just gotten a new colourbond fence that we hated, so we thought we'd get a garden going to brighten up the place.
"It started with a few veggies and we've just kept going ever since," Tom explained.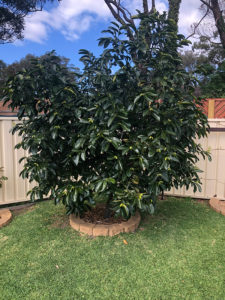 The Major's garden now contains over 30 types of fruiting trees and bushes and they've got enough vegetables, herbs and spices growing to rival a produce section at your local supermarket.
The couple's garden is also littered with sculptural pieces or "odds and sods" as Tom calls them, giving it a bit of character.
Aside from your staple fruit and veg their garden also features a handful of sub-tropicals including a mature Black Sapote tree better known as the chocolate pudding fruit for its chocolate tasting fruits and an ice cream bean tree.
One of Debbie's favourites, the ice cream bean tree is notable for the fluffy white pulp that encases the beans it produces.
As the name suggests, the pulp tastes just like vanilla ice cream and is utilized for all manner of things in its native South America.
With this their fourth year in the competition but their first time on the open garden circuit the Major's are excited to welcome some curious greenies into their garden come Sunday.
"We hope lots of people come round to see our garden," Tom said.
This year's open gardens are: 17 McDonagh Rd, Wyong; 9 Eric Malouf Cl, Tumbi Umbi; 13 Lakeway Dve, Lake Munmorah; The Entrance Surf Club, 42 Marine Pde, The Entrance; Lions Memorial Garden, Terilbah Reserve, The Entrance North; 1/8 Terilbah Pl, The Entrance North; 5 Canberry Cl, Buff Point; 23 Henry St, Chittaway Point; 778 Yarramalong Rd, Wyong Creek.
Dilon Luke