What happens when you put a book, a sculpture and a lagoon together?
Sculptor Pete Rush has paid tribute to local Author, Nina Angelo, by creating a sculpture in Cockrane Lagoon near Macmasters Beach.
'Don't, Cry, Dance' is Angelo's newest self-published book, telling the true account of Angelo's parents and their story of survival and love during the Holocaust.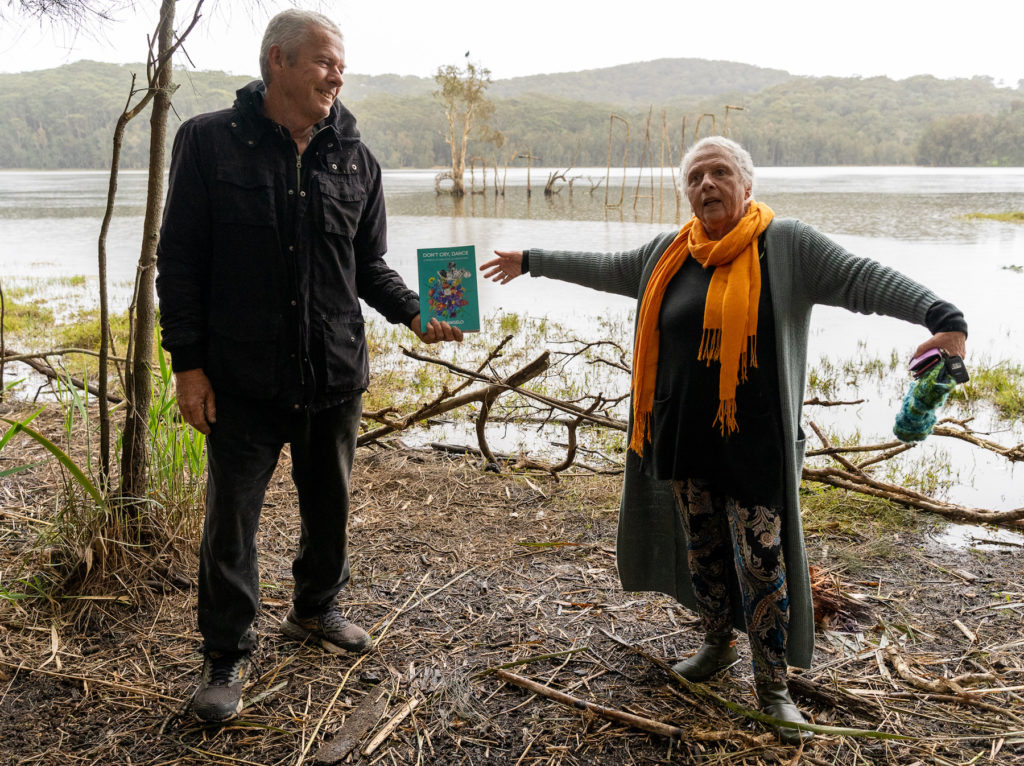 Rush said he became fascinated by Angelo's story, deciding to use it as inspiration for his 16th sculpture which is made entirely of natural materials.
"Nina is self-published, so she doesn't have the PR that she needs," Rush said.
"I really loved the title of her book, so I thought I'd put it out in the lagoon as a sculpture."
Angelo said the project meant a lot to her, not only because it was the name of her book, but because of the positive message it sends to the community.
"I am overwhelmed and humbled that he has created this sculpture in the middle of the lagoon," Angelo said.
"It's the sign of our times, it's what everyone is going through right now."
Taking five days to complete, the letters of the sculpture stand at around 4 metres tall, with the wind making things challenging when it came to stabilising the artwork with flax and ropes.
Rush hopes the sculpture will bring some joy to the community and help remind people of what's important, especially during COVID-19.
"I hope people get a nice feeling out of it, and that people will buy Nina's book," Rush said.
Angelo's book recounts an integral part of history which she believes should be remembered and celebrated.
"It's inspiring in how we can go through the worst possible things, and to still come through dancing," Angelo said.
After battling her own cancer journey, Angelo said her parents would be proud of what she had achieved.
"It's quite incredible that Pete and I met, and that we have that same philosophy," Angelo said.
"It's about making art for the people."
Hayley McMahon
Central Coast Newspapers' recently reviewed the book Don't cry, Dance