The Central Coast's sustainability credentials will be on show on September 18 and 19 when the Central Coast Sustainable Association holds its first business showcase of the region's industries of the future.
The business-only showcase aims to create a collaborative environment for companies to share and inspire others on how to be sustainable and profitable.
The event will be held at a factory in Berkley Vale and will feature TED talk style presentations, called R.E.E.L Talks, as well as exhibitions from a wide range of local industry leaders and business owners.
Chairman of the Central Coast Sustainability Association and event co-ordinator, Bruce Cottrill, is hosting the event at his business factory, Bib 'N Brace, which makes architectural products from recycled Australian timbers.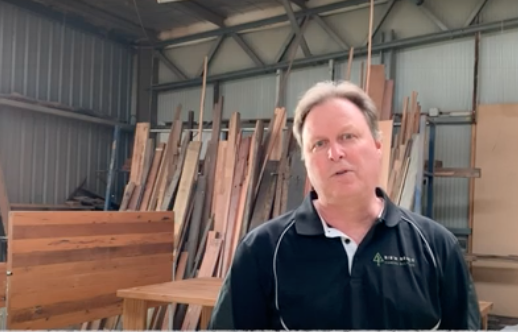 Cottrill will be among 12 other industries leaders featured on the day.
"We will be inviting every builder, manufacturer, architect, auto repair shop, food manufacturer and council officer from the Central Coast and surrounding regions to come and have a look at some sustainable businesses we have on the Coast," Cottrill said.
Cottrill hopes in showcasing these industry clusters will lead the Coast into a more prosperous and sustainable future.
"We have got talks and speakers who are experts in their field, not only presenting what they are currently doing for sustainability, but some that have technology ready to be commercialised that we would like Central Coast Businesses to pick up and run with," Cottrill said.
Chief of Communications at Star Scientific, Matthew Hingerty, will be one of the 13 speakers presenting over the two-days and will share how the research centre engages in the possibilities around hydrogen as a new alternative energy source.
"I want to try and get across the excitement that we feel here on how not just Australia, but the world is going through a revolution in hydrogen and sustainable energy.
"I think the Central Coast can play a key role in this research in Australia and globally," Hingerty said.
Central Coast Council is supporting the event and businesses are asked to register via the website www.sustaincc.org/showcase.
This story is part of Central Coast Newspapers search for green shoot industries, companies, and small businesses who promote investment, employment, and sustainability on the Central Coast.
Jacinta Counihan