With emergency works to mitigate coastal erosion at Wamberal beach now complete, the focus is switching to a long-term solution for the ongoing problem, with a range of options under consideration.
More than 2,300 tonnes of large basalt rocks, over 1,100 tonnes of rock bags and 4000 tonnes of sand have been placed on the beach following an East Coast Low and huge tides which caused severe erosion and saw waterfront residents evacuated in July.
As the recently formed Task Force considers what needs to be done in the long term, community opinion on the best option is divided, with several pages on Facebook espousing varied views.
The Wamberal Lagoon to Lagoon Solution page, run by Wamberal Protection Association, has many posts supporting a sea wall to help protect beachfront homes, but association spokesperson Margaret Brice said the group was open to other options.
"We will accept any revetment solution suggested by the experts in the Task Force," Brice said.
"The solution might not be a seawall – it will be the best solution for Wamberal as recommended by the Task Force."
Brice said the group considered planned retreat to be off the table.
"It's not a practical solution – where would it end?" she said.
"We are happy to be guided by the experts.
"It's not just the beachfront homes, all of which were built legally, which need to be considered – Ocean View Dr must also be protected."
But the Wamberal Beach Save Our Sand group, with a membership of more than 1200, is opposed to any measure which could threaten the future integrity of the beach.
Justin Hickey, who was one of the people involved in setting up the page, said scientific reports done previously indicate any type of sea wall would cause a loss of sand and a constant need for sand replenishment.
"I have been surfing and patrolling at Wamberal beach for many years – my kids have been through Nippers there and I go to the beach almost every day," Hickey said.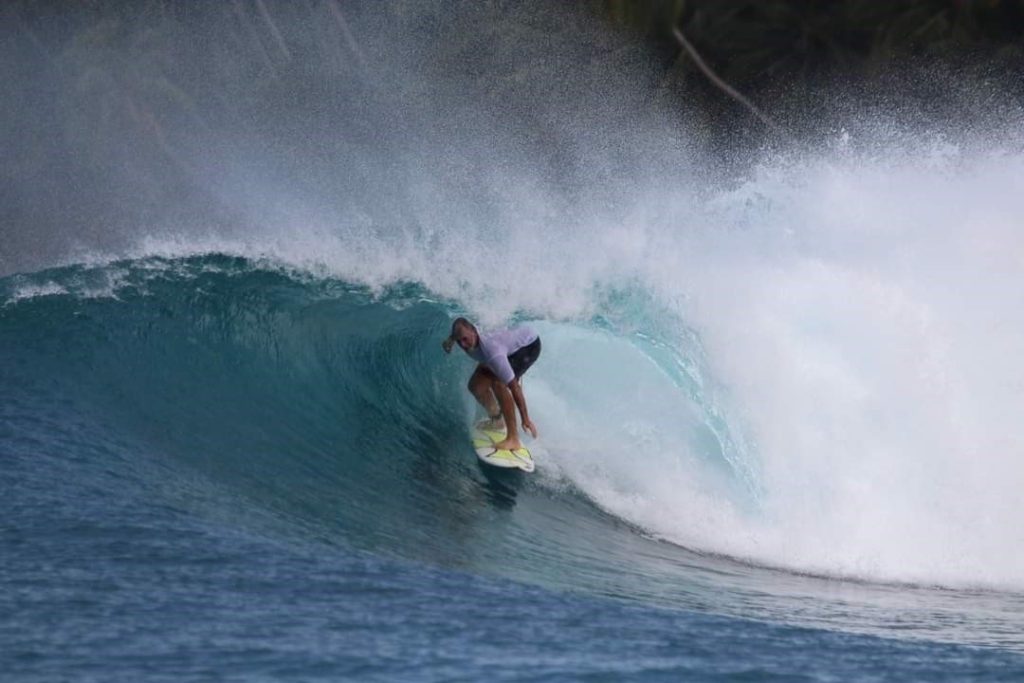 "We are opposed to anything which would cause a loss of our beachfront and while we see that a sea wall would provide a solution for beachfront home-owners, it would cause tremendous issues.
"We do understand the issues for those whose homes are on the escarpment, but we also need to consider the importance of the beach to the broader community."
Hickey said while he empathised with homeowners, he felt planned retreat was an option which should be considered.
"Perhaps some form of compensation could be offered to help people move further away from the escarpment or pier down to bedrock," he said.
"We are opposed to any form of hard armoury along the beach.
"Hundreds of people use this beach every day and we have a lot of questions and feel we haven't been directly involved in discussions to date."
Central Coast Council CEO Gary Murphy said completion of the emergency works was a milestone but there were still challenges for some of the affected residents which would need to be worked through.
Murphy said many options would need to be considered by the Task Force, headed by Phil Watson, with an expedited report expected in coming weeks from Manly Hydraulics set to form the basis of deliberations.
"We will be ramping up community engagement as options including various forms of revetment walls, off-shore reefs and even a solution incorporating the existing emergency works are considered,' he said.
Murphy said planned retreat was unlikely to be considered as an option and that Council was in the process of consolidating a Coastal Management Plan which was due to be handed down by June nest year.
Cost to Council of the emergency works was not yet confirmed but was in the single digit millions, with Council to investigate State Government funding, he said.
Terry Collins