[Surfing] Sandra English of Budgewoi added another NSW title to her portfolio of results by taking out the over-50 women's division in the 2020 NSW Surfmasters Titles, held at Boomerang Beach
English was also awarded her Surfing NSW lifetime membership at the event due to her decades of service for surfing in NSW and her roles in managing surf schools as well as coaching.
Cameron Sharpe of Shelly Beach managed to put on a dynamic performance over the course of the over-40 men's division, nailing a handful of exciting snaps and carves to also claim the title.
Sharpe finished the heat with a respectable 13.47 two-wave heat total to take the win and ensure the title made its way south to the Central Coast.
Joel Gribble of Terrigal came in third in the over-40 men's and Dale Thomas of Swansea was fourth.
Long Jetty surfers, Andrew Symington and Col Bernasconi, let their years of experience do the talking in the opening rounds of the over-45 men's division, claiming some impressive victories, and as a result, bypassed the repechage rounds and made their next appearance in the quarter finals.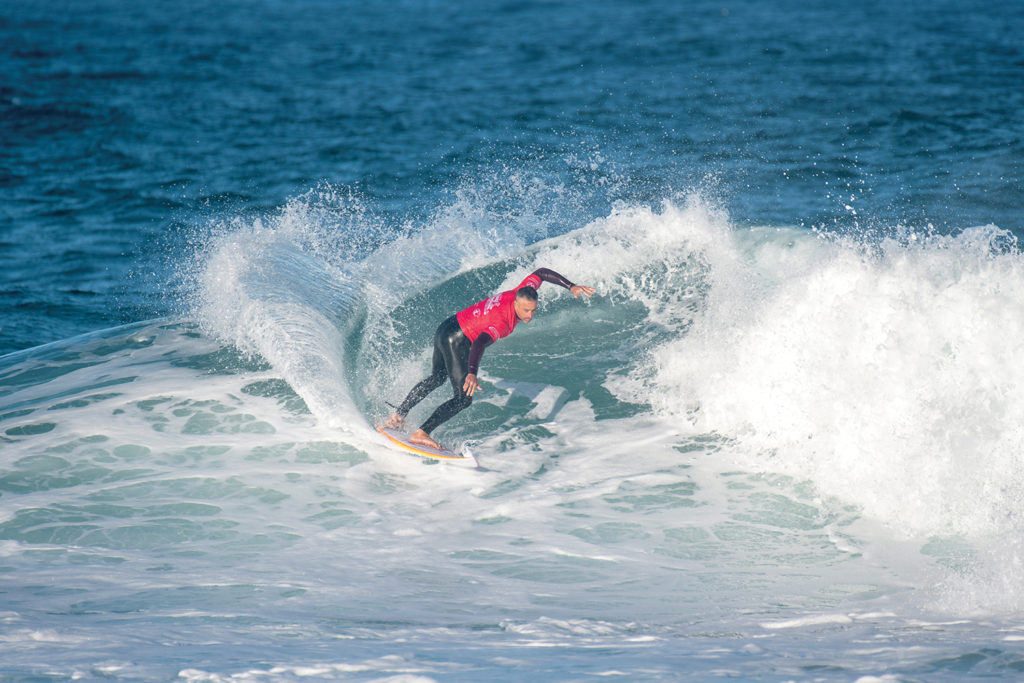 Also in the over 45s division and no stranger to the NSW Surfmasters finals, Marcus Davidson of Shelly Beach found himself shining in his opening repechage heat, demolishing a series of punchy five-foot right handers.
The natural footer nailed a near perfect 9.33 wave score in his opening heat to take the win, also earning himself a spot in the quarter finals.
However, in the end, it was Brett Bannister of Narrabeen who took out that age division.
The four-day event which finished on Sunday, August 2, saw more than 150 competitors, aged 35 and above, battle it out in an attempt to secure a NSW shortboard title and a spot at the 2020 Australian Surf Championships.
Divisions for the event include over-35 men and women, over-40, over-45, over-50, over-55, over-60 and over-65 men.
This is the ninth year running that the NSW Surfmasters Titles, presented by Moby's Beachside Retreat, has been held in the Great Lakes Region.
Sue Murray