The Black Dog Institute's Mullets for Mental Health campaign is currently underway, with locals encouraged to embrace the mullet and raise funds for mental health research.
In response, San Remo's Rhys Dunn, has taken his mullet to the extreme.
Dunn has opted for the more severe 'skullet', which is akin to a mullet, but with the hair in front shaved much shorter.
It's shaved right down to the skin and that's what Dunn's currently sporting.
"It's all in good fun and all for a good cause," Dunn said
"I'm a bit of a bogan and I've always thought about mucking around and growing a real disgusting mullet, so when I heard about the campaign, I thought this is my chance and signed up right away," he explained.
And to ensure that baby smooth feeling Dunn chose to forgo the clippers for something a little spicier, hair removal cream.
"After the initial cut, I just creamed the whole top of my head.
"It was a good laugh and the skullet is a definite conversation starter," Dunn said.
Despite his whimsical approach, Dunn knows firsthand how devastating it can be to lose a mate to suicide and how important it is to take stock of your own mental health and of the health of those we care about.
"The passing of my mate, Rhys Millwood, was my turning point.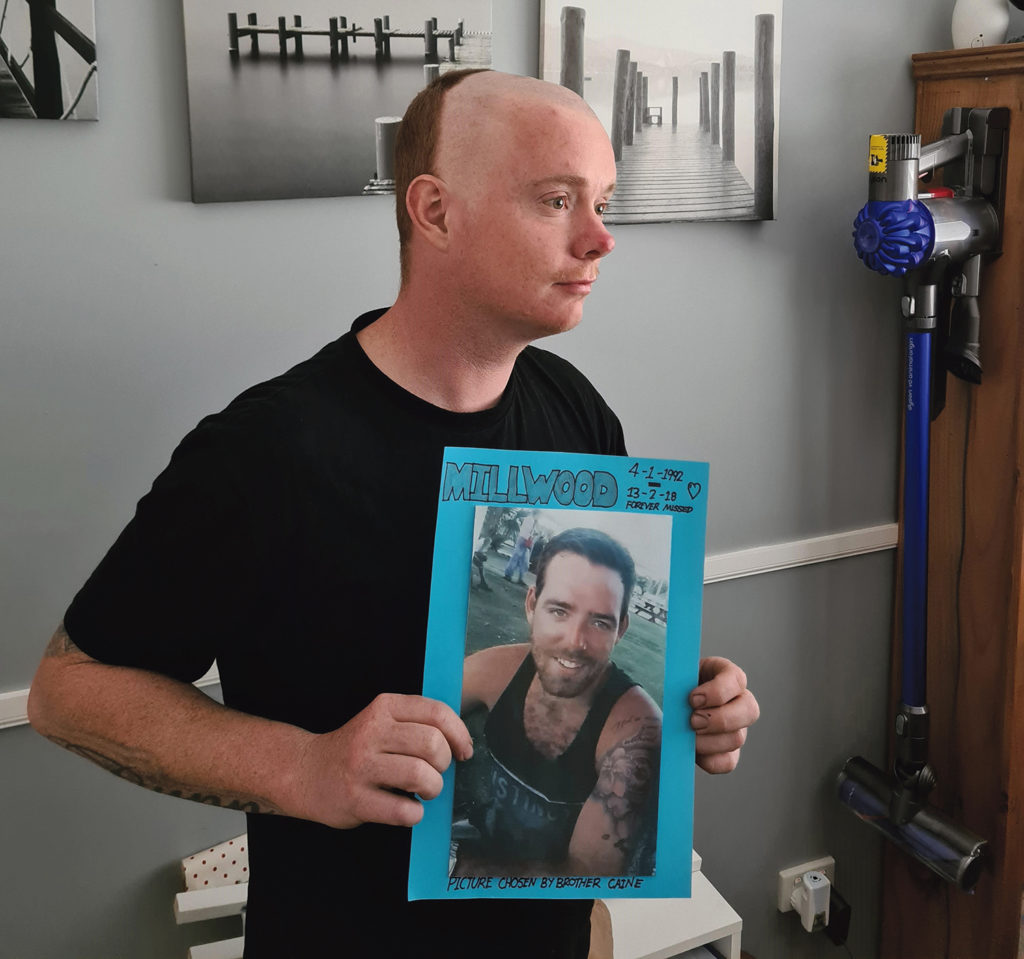 "He took his own life two years ago.
"He was one of the purest of souls and had all the time in the world for his friends and family.
"Rhys would always put others before himself and he could lift the spirits of anyone around him just by being his cheeky self.
"He is dearly missed and has left a huge hole in all of our lives that we can never replace, as Rhys was one of a kind," Dunn said.
With that in mind, Dunn wants locals to think twice if they see someone owning the mullet over the next couple of weeks.
"I actually reached my $500 target in less than a week, which was bloody amazing, so I'm going to keep fundraising right up until September.
"I want to see how much I can raise because mental health is such an important issue for a lot of people," Dunn said.
Black Dog Institute Fundraising Manager, Evan Jackson, agrees, and thinks the classic Aussie hairstyle doesn't deserve all the flack it cops.
"When it comes to mullets, the Black Dog Institute is all about research at the front and action at the back," Jackson said.
"We're learning that 2020 is all about the year of the DIY haircut and we are encouraging people to shape and grow a mullet for the month of September.
"It's really to highlight what's on all of our minds and heads throughout Australia at the moment, our mental health.
"One in five people experience mental health issues in any given year and sadly up to 60 per cent of people don't seek support for those issues.
"We want everyone to get on board with this campaign, help us to raise funds for a good cause and put smiles back on the faces of the nation in doing so," Jackson said.
Dilon Luke