The winners of the 2020 NSW Central Coast Regional Training Awards have been announced.
Hosted by the Central Coast Apprenticeship and Traineeship Advisory Committee (CCATAC), the awards are the Coast region's leg of the NSW Training Awards and are designed to recognise and celebrate the exceptional efforts and abilities of students, trainees and apprentices across the LGA.
Due to the pandemic, this year's awards were announced via a video presentation hosted by NSW Training Ambassadors and Central Coast award alumni's Katayoon Karimodini and Nelson Florimo.
This year's major award winners came from across a host of disciplines, backgrounds and institutions. They are: Kayla Chapel, Aboriginal and Torres Strait Islander Student of the Year; Brady Casey, Apprentice of the Year; Amy Denniss, Trainee of the Year; and, Rachel Wood, Vocational Student of the Year.
Two local high schoolers were also among this year's winner's circle in Tuggerah Lakes Secondary College The Entrance Campus', Peyton Bennett, and Wyong High School's, Samar Yousef.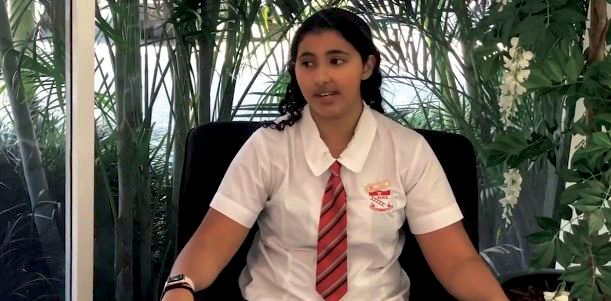 Bennett was awarded the VET in Schools Student of the Year Award for her efforts during her Certificate II in Hospitality course, and Yousef the School Based Apprentice/Trainee of the Year for her Certificate II in Sport Coaching.
Both girls and their fellow awardees are now in the running for their award categories at the state leg of the Training Awards to be announced later this year.
When accepting her award, Bennett told the hosts that she chose her course because cookery had always been a hobby she enjoyed and something that she was considering pursuing a career in.
"I chose my hospitality course because it's something that I've always loved doing ever since I was a little girl, especially with desserts and cakes, and those sorts of things have always been my passion," Bennett said.
Bennett also took time to thank her teachers for pushing her to succeed and her family for encouraging and supporting her passion and taste testing her creations.
On the award itself, Bennett said that it was affirming of her skills and ambitions.
"If I were to win the NSW Award it would massively boost my confidence in myself and help me push myself more.
"It'd also be really reassuring of what I'm doing and allow me to take that next step without second guessing myself," Bennett said.
In accepting her award, Yousef spoke about the importance of seizing opportunities when they are presented and encouraged other locals to consider what vocational education and training could do for them.
"Four years ago, I was one of 10 students from Wyong High School chosen to participate in the Taking Chances program.
"It's a life skills program that focuses on using sport as a mechanism.
"I absolutely loved it and wanted to do more.
"After doing some work experience with Taking Chances, I picked up the Sport Coaching course and that enabled me to do a traineeship with them, and now I am an assistant facilitator with Taking Chances," Yousef said.
Yousef went on to thank her teachers and support network at Taking Chances who helped her get started on this path.
Yousef added that she was excited at what the next leg of the awards could bring.
"I think opportunity opens doors to future opportunities.
"This is all something I didn't see myself doing but it's been such an amazing experience.
"I encourage others to give it a go," Yousef said.
Dilon Luke