Mayor Lisa Matthews has signalled a strong push will come from Central Coast Council for the Coast to play a key role in hosting teams and events during the 2023 FIFA Womens' World Cup.
Last week Football Federation Australia (FFA) and New Zealand Football (NZF) announced they were successful in their joint bid to host the tournament ─ the first ever co-confederation hosted FIFA World Cup, the first ever FIFA Women's World Cup to be held in the Asia-Pacific region, and the first ever to be held in the southern hemisphere.
Matthews and fellow councillors are reportedly keen for Central Coast Stadium to host some of the matches and, potentially for the Central Coast to be home to one or more international squads, similar to the way the NRL's NZ Warriors have used the Coast as a base this year.
Matthews spoke this week with Coast Community News on what form this might take.
"It's more than exciting … we're ecstatic with the opportunity to promote the Coast to the world," Matthews said.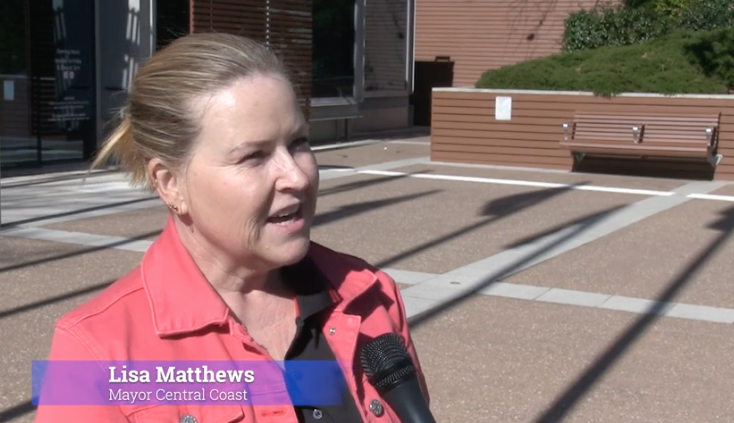 "We need to have a council team including CEO Gary Murphy and Economic Development Team leader Ricardo Martello to work with the community to develop our pitch and bring in additional resources where needed."
"I'd also like to work with the Warriors to understand their experience and how this might shape our offering."
Matthews also indicated that Japan might be a first port of call to host an international team.
"We have a great relationship with Japan via our sister city, Edagowa, so naturally we'll be reaching out to them."
The Football Centre of Excellence in Tuggerah, with its existing training facilities, appears to be an obvious candidate as a base for a visiting team, albeit an accommodation precinct may need to be developed for such a purpose.
Meanwhile, the Coast's footballing community, men and women alike, are ecstatic about the prospect of a World Cup being played on Australia soil.
FFA President, Chris Nikou, said FFA and NZF's unique geographical location was a key strength for the successful bid while NZF President and FIFA Council Member, Johanna Wood, believes the tournament will be a catalyst for ensuring the development of women's football continues in the Asia-Pacific region.
"Our two nations have worked together to deliver an exceptional, historic bid and I would like to thank FIFA and the whole football family for giving us this opportunity – the FIFA Women's World Cup 2023 will bring us all together in a celebration of our shared loved of football."
Matildas' captain, Sam Kerr, believes a home FIFA Women's World Cup is an opportunity to inspire a new generation of young Matildas to play football.
"Playing for the Matildas in Australia will be the highlight of my career and an opportunity to inspire girls, both in Australia and New Zealand, and all over the world to play football," Kerr said.
"We have seen great progress in the women's game and Australia-New Zealand will take the game to a whole new level."
Reporter: Ross Barry