Residents may have already spotted the first of a series of artworks popping up recently as a number of nbn network nodes have been wrapped in striking indigenous designs.
The artwork has already been installed at nodes in Alison Rd and Cutler Dr, Wyong; Clydesdale St, Wadalba; and, Shelly Beach and Bateau Bay Rds in Bateau Bay, as well as at Kincumber.
It is a collaboration between Central Coast Council, nbn and various schools in the region.
Council's Director of Connected Communities, Julie Vaughan, said the designs were created under the Maliga program, with participating schools including Kincumber Public, Kincumber HS, Wyong HS, Tuggerah Lakes Secondary College (both The Entrance and Berkeley Vale Campuses) and Wadalba Community School.
"This inclusive project brings together the rich tapestry of our community and supports reconciliation through the celebration of Aboriginal art and culture," Vaughan said.
"These designs truly display the meaning of Maliga, which is to 'shine' in Darkinjung language.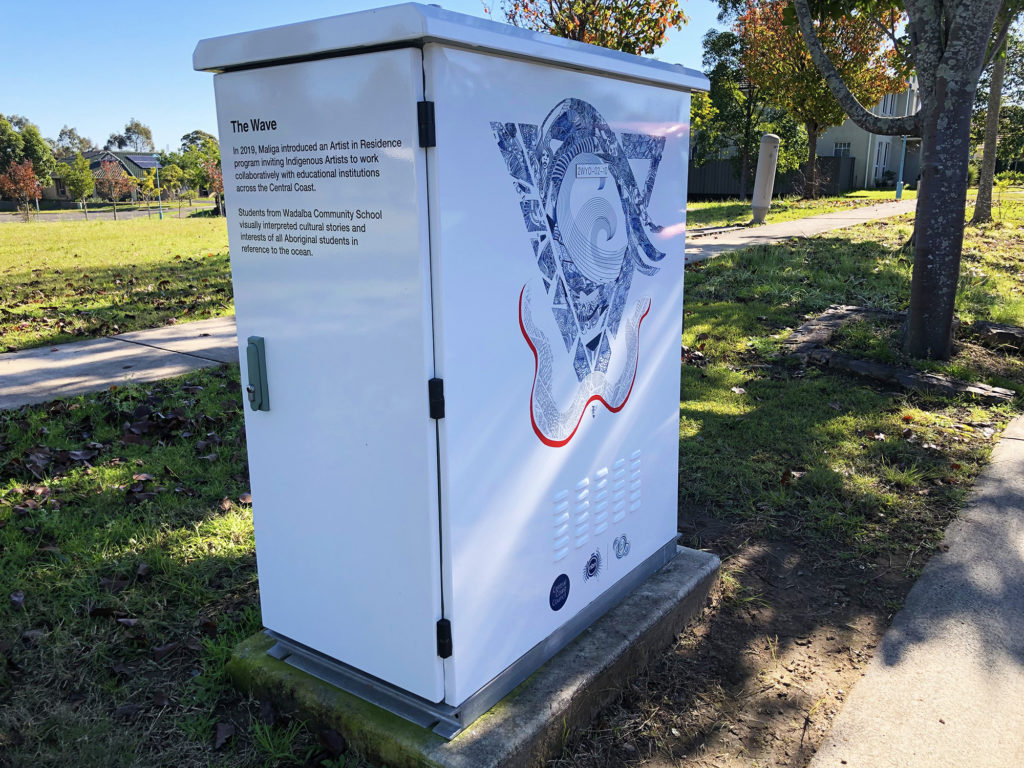 "We are proud to run this creative platform for Indigenous children and young people across the Central Coast to share visual stories based around cultural identity and connection to place."
Seven nbn node cabinets across the region now showcase the four designs, which include written descriptions to engage the passing community with the artwork's story and meaning.
Mayor Lisa Matthews said the nbn nodes provide a unique and creative way to showcase the Maliga artworks.
"This project has provided the opportunity to further connect the community with the Maliga program, particularly considering that many components of this year's program were cancelled due to COVID-19 restrictions," Cr Matthews said.
"I congratulate the artists and school children involved in the program and thank nbn for the funding which has allowed this creative endeavour for our community."
Head of nbn NSW ACT, Matt Frodsham, said it was a truly rewarding experience and something the nbn team was proud to be a part of.
"This initiative was a wonderful opportunity to create artwork that reflects the children's connection to the local area and their heritage and turn these essential network components into works of art," Fordsham said.
"Our node cabinets provided a canvas and the artworks share wonderful cultural stories across the community."
Source:
Media release, Jul 13
Central Coast Council