It wasn't exactly your typical birthday party when the Australian Reptile Park's Kraken the Komodo dragon turned nine last week.
The birthday cake was made of mincemeat and the presents were boxes filled with special treats which the super-sized exotic lizard had to work his way through.
Kraken is the Park's largest lizard, measuring 2.28 metres in length and tipping the scales at 36 kilos in his inaugural weigh-in last year.
He is due for his next health check in November, with keepers expecting to see he has grown even more.
Head of Reptiles, Daniel Rumsey, said he had a special bond with Kraken.
"I love getting to walk him every single day," Rumsey said.
"He loves the attention he gets from the public."
The Komodo dragon is the world's largest lizard and can grow up to 3-4 metres in length and weigh over 100kg.
Found on the Indonesian island of Komodo, there is a stable population of about 3,000 to 5,000 Komodo dragons in the wild.
Their forked tongue gives them a dragon-like appearance and, while they are carnivorous predators, Rumsey says they will eat just about anything.
Not to be outdone, the Park's famous Galapagos Tortoise, Hugo, also had his annual health check and weigh-in this week and came in at a whopping 181.6kg.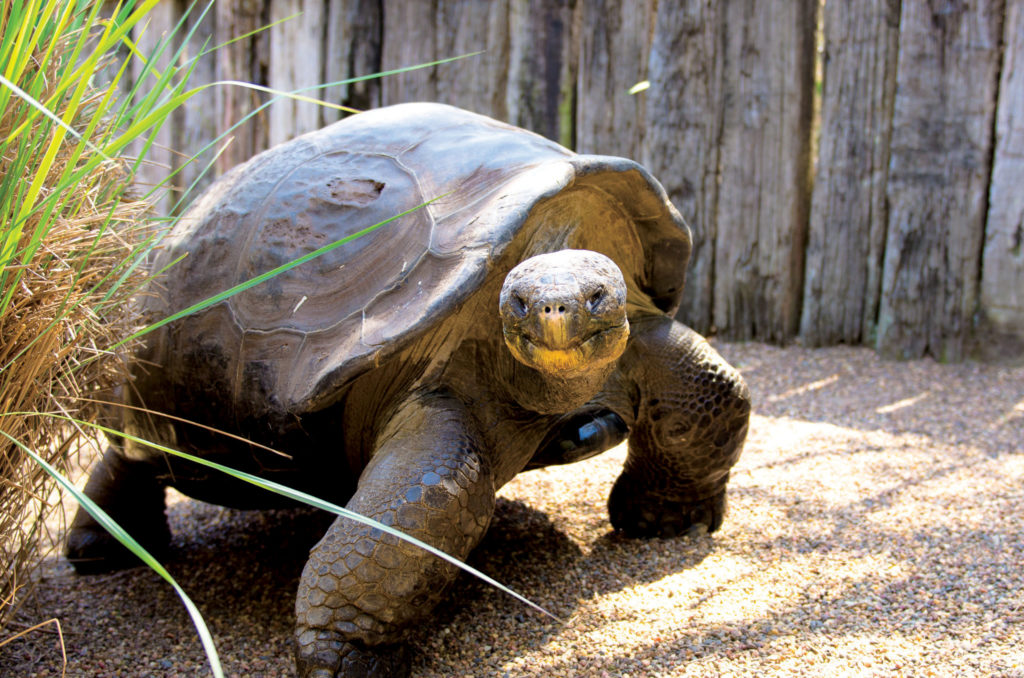 It seems the tortoise is embracing the 'COVID bod'.
Hugo weighed in 3.6kg heavier than his last visit in July 2019, when he was a mere 178kg.
Despite the extra few kilos, the Somersby Vet Hospital was excited to report that Hugo is in the prime of his life.
Galapagos Tortoises are one of the longest living animals in the world.
Terry Collins and Jacinta Counihan