Central Coast Council will increase fees and charges, shelve capital works projects and borrow up to $50M as it tries to navigate the impact of COVID-19 and high amalgamation costs.
In a fiery meeting, the Mayor used her casting vote this week to approve the 2020/21 Operational Plan which projects a $13.3M operating deficit this coming year, following an expected deficit of over $40M in 2019/20.
Central Coast Council is budgeting for a deficit of $13.3M at the end of this financial year.
CEO Gary Murphy said while councillors argued over the rights and wrongs of having a deficit, the main point was whether council was being responsible with ratepayers' money.
Ratepayers can take comfort from the fact that the Council is audited yearly by the NSW Audit Office, Murphy said.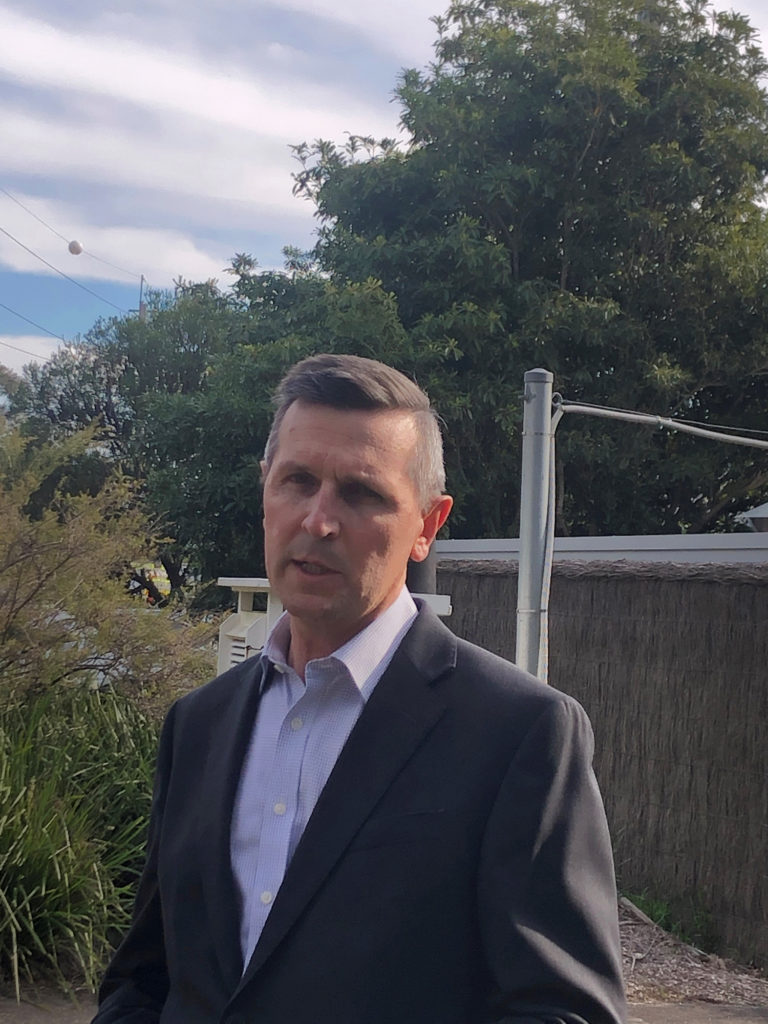 Murphy was responding to conflicting statements about the Council deficit which was debated at the meeting on July 27 when Council adopted its operational plan, also called the budget, for this financial year.
"That was the challenge on Monday night," Murphy said.
"You had Cr Best for example saying you need to reduce spending and not have a deficit and you had Cr MacGregor saying councils and governments at this time should be running up deficits because we aren't in the business of a profit."
What does the CEO think?
"I think that for all government agencies that have security of tenure, either from income tax or GST or Council has rates, it is okay to run deficits in the short term because you have security of income but you cannot run deficits in the long term because you will simply run out of cash.
"So, if you have a plan that says there is a recovery coming back, it is okay to run deficits in the short term."
The operational plan shows the Council plans to be back in black by financial year 2021-22.
But this year, the council has factored in the current state of affairs.
It expects the COVID-19 crisis to add $8.5M in lost revenue, while the cost of amalgamating also continues to be a contributing factor.
Murphy said another factor was that water and sewerage increases (2.2 per cent) as set by the Independent Pricing and Regulatory Tribunal were less than council had anticipated.
It was good news for residents with reduced water charges but from the council's perspective it meant $35M a year less – or a total of $105M over three years.
At the same time, the level of expenditure had continued to grow and included a $61M Mardi to Warnervale drinking water pipeline, one of the region's most significant infrastructure projects.
Murphy also said the Central Coast was experiencing a growth in population of 0.9 per cent but the revenue growth was only 0.5 per cent.
"Income is not keeping up with demand," he said.
Murphy advised that deficits can be offset against accumulated operating surpluses from earlier years, which had previously grown to $72.9M but which had since been eroded by a $5.1M deficit in 2018-19 and a deficit in 2019-20 that was still to be determined.
During debate at the council meeting to adopt the plan, Cr Best asked acting chief financial officer Carlton Oldfield what the deficit for 2019-2020 was expected to be.
Oldfield said it was estimated at the third quarter that the deficit for the year would be $41M.
Cr Best expects that going on those figures, this year's deficit could blow out well beyond the projected $13.3M.
But Murphy said it was not a "set and forget" budget.
Senior staff would sit down with councillors on August 17 to begin the budget quarterly review process to look at what needed to be changed and adapted before they got to the actual quarterly review.
Meanwhile, the annual audit process has started, and the auditor is due to report back to Council in October or November.
Merilyn Vale