A project that artist, Pete Rush, of Wamberal started "just for fun" has brought joy to countless residents and visitors to the Central Coast during the recent period of social isolation.
Amazing sculptures of a variety of animals, all made from driftwood, have been popping up all over the region, with Rush's latest project a woolly mammoth still being worked on at Cockrone Lagoon.
"It all started when I was walking along the beach in the early days of isolation and I spotted a piece of driftwood and thought 'that's looks like a horse's tail' – so I fashioned a horse," Rush said.
"People started telling me it felt good to see it and so, as Anzac Day approached, I thought I would make a symbolic three dimensional riderless horse at Terrigal Lagoon.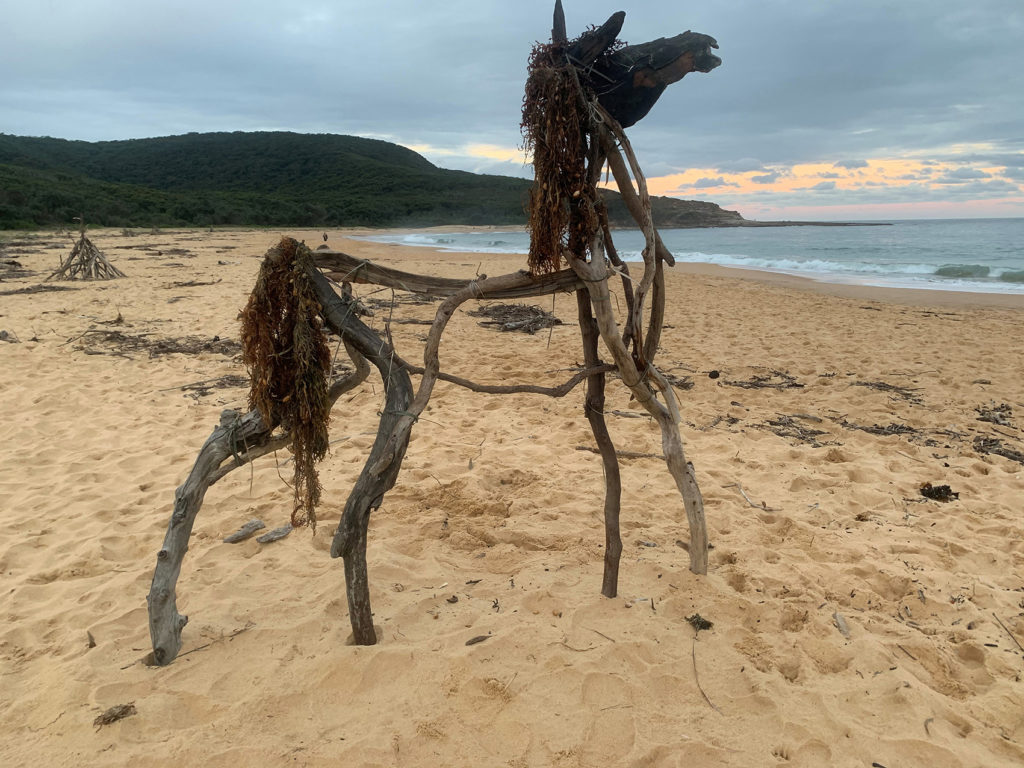 "People weren't allowed to assemble but it made a nice memorial and people would come down two by two and take photos and they seemed to love it."
With his creativity in full swing, Rush approached police to see if it was permissible for him to continue making sculptures and was told it was fine as long as he didn't attract a crowd.
Largely for that reason he tends to work mostly at night.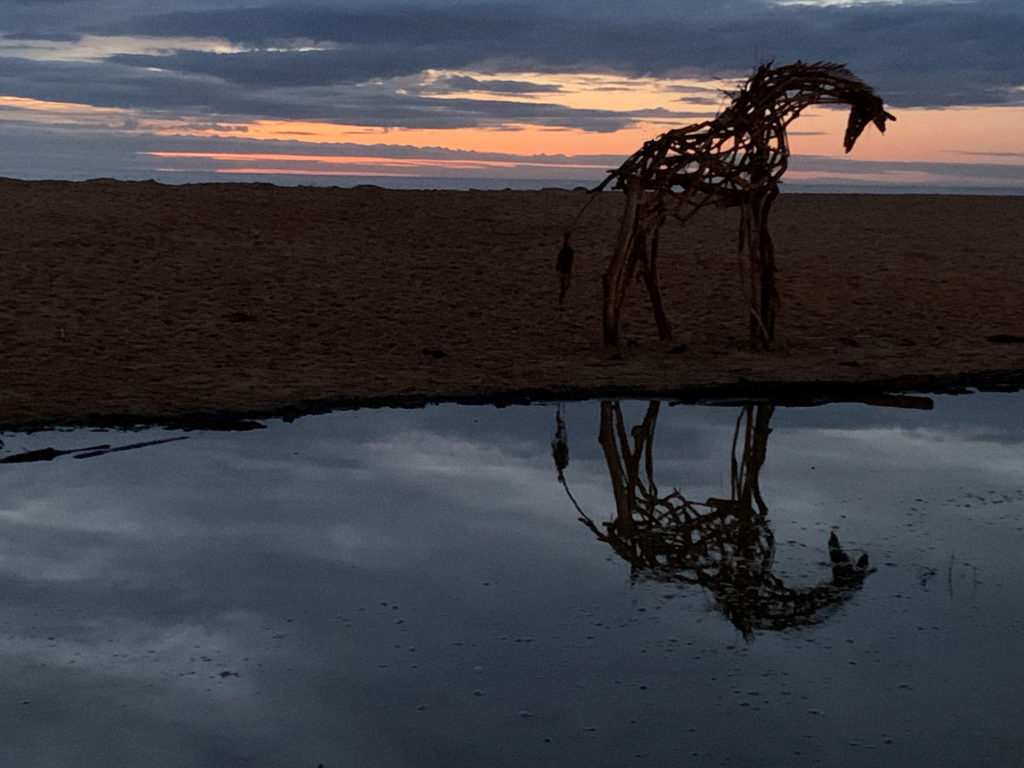 Artworks began to appear in various locations; a pelican at the Skillion, a dragon not far from that, an antelope drinking at the lagoon and an emu and a giraffe at Avoca.
"When I was doing the pelican there was a natural rock column just asking for a statue," Rush said.
"I needed just four pieces of driftwood and was lucky to find the appropriate pieces.
"As I was working on the antelope at the lagoon, a black log came floating up, so I made a crocodile."
"The dragon I made near the Skillion was really complicated and tucked away, but even so someone destroyed it."
Rush said he chose his sites depending on where he could find suitable natural materials.
"I only work with flax, driftwood and seaweed," he said.
"They're all made from natural materials – I don't use wire or string and I try to bring flax from home so as not to touch natural vegetation."
Rush likes to situate his works where they can be nicely silhouetted at sunrise and sunset.
"I put them where photographers can get good shots, close to the water," he said.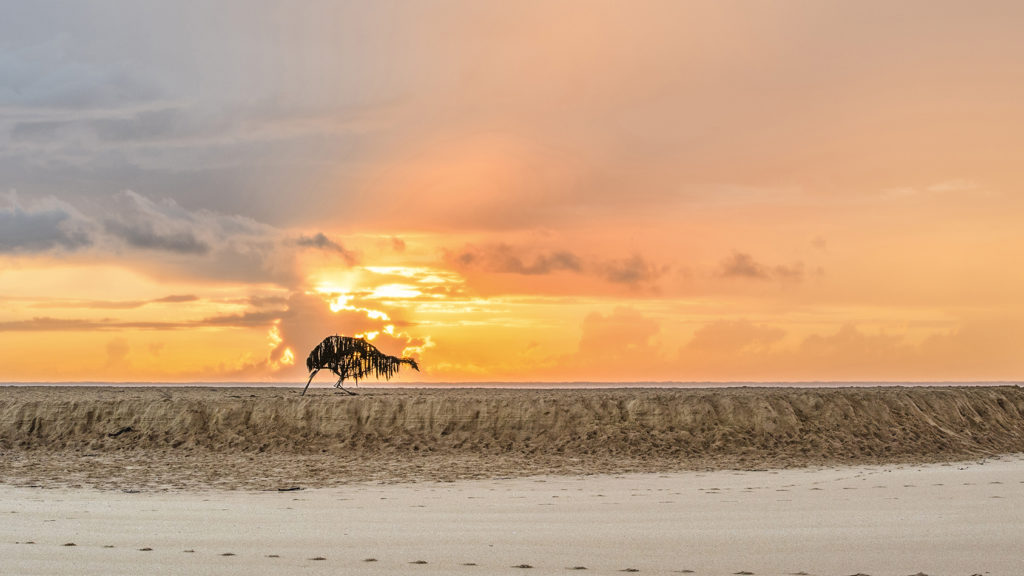 "Lots of them have been washed away – I really don't expect them to last but it's been fantastic to notice since I started that kids have been making things out of driftwood too."
Rush said the inspiration for each piece came from the materials on hand.
"The mammoth, which I am not quite finished yet, started when I came across some Neptune's necklace seaweed and thought it looked like shaggy fur," he said.
"A woolly mammoth seemed like the right thing for it and I wanted to see how big I could go.
"It's just about life size and I'm thinking of adding to it – maybe a Neanderthal princess on top of it reaching up to the clouds.
"And I'd really like to do something actually in Avoca lagoon – some sort of sea monster."
Rush's normal artistic offerings are paintings but with "no one buying paintings" during the pandemic, he is finding what he calls "drawing with sticks" artistically fulfilling.
"And people have been so nice, thanking me for the joy I've given them and it's nice to think maybe the works are a bit useful to society."
Reporter: Terry Collins