Wyong Race Club has completed its polytrack project and with that, they added another piece to the puzzle in becoming the regional centre of excellence for horse training in NSW.
A staple at metropolitan clubs, polytracks are synthetic, all-weather tracks, custom designed to provide a consistent, secure and cushioned surface.
Wyong's $4.2M track was opened in mid-May and will be a gamechanger for the club, according to its former CEO, David Jewel.
"Wyong's problem has always been its lack of a grass B-track for horses to work on, but the new polytrack is our solution.
"The track mimics turf, which is the preferred surface for training, but is very difficult to maintain.
"Turf has seasonal problems, is susceptible to poor weather and is easily wrecked by horses.
"It also requires hours of maintenance and irrigation, but with the new polytrack, we get the same benefits of racing on grass with much lower maintenance.
"It's totally free draining, performs the same, whether it's wet or dry, and doesn't need irrigation," David explained.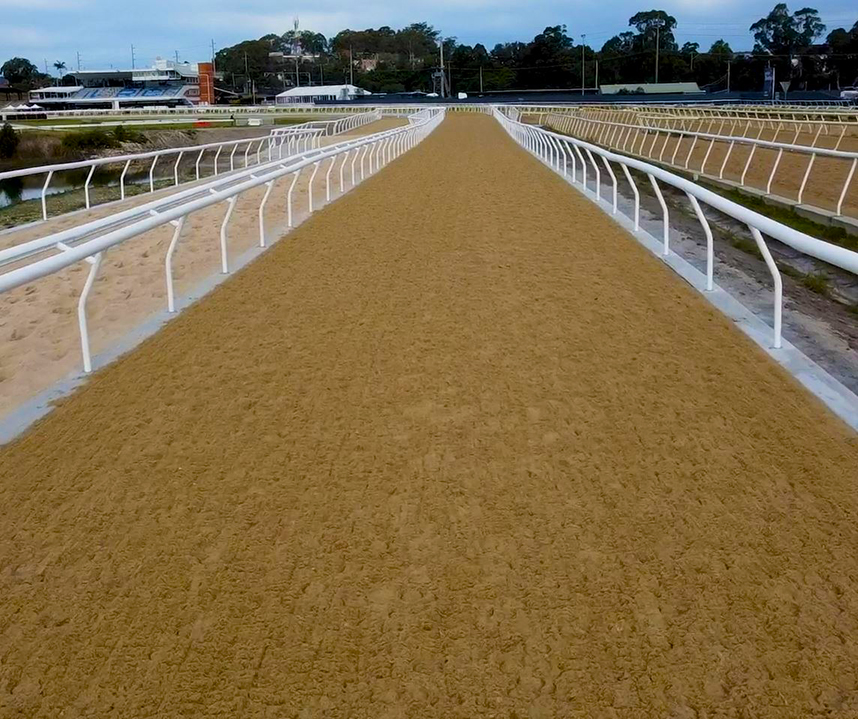 And as just the third provincial club to install a polytrack, it's expected that the new addition will further elevate the club's status as one of the most elite training facilities outside of the metro area.
As former CEO turned project manager, the new track is being referred to as David's legacy, something he's very proud of.
"The club has made a lot of progress over the past five years, with around $7M invested.
"The Board has a strategy to be recognised as a centre of excellence and as a club that looks after its horses, owners, trainers and riders.
"We want to have the safest tracks that we possibly can, and the safety of horses and riders is paramount to everything that we do.
"Having training facilities at the highest possible standard has helped us achieve that, and that's basically why I've been involved with the club over the past six years.
"I've seen a lot of things develop and now it's time to hand it over and let Robin Taylor, the new CEO and the team look after it going forward," David said.
While he couldn't give much away, David said that upping the stabling capacity at the club was on the agenda.
"The club's situation is unique in that we've got over 200 horses stabled already.
"We've been trading at capacity for the past four years and haven't been able to encourage people to come and train here.
"With more stabling that will change, but it won't come without significant capital cost, so I'm sure the Board will explore all of its options," David said.
Source:
Video, May 29
David Jewel Legacy Video, Wyong Race Club
Interview, Jun 5
David Jewel, Wyong Race Club Project Manager
Reporter: Dilon Luke