Ettymalong Creek Landcare is seeking answers from Central Coast Council and State Government representatives about recent damage to native vegetation along Kahibah Creek Reserve at Umina.
Landcare group convenor Ms Sue Ellis said over 23 trees, including eucalypts, banksias and casuarinas between Osborne and Poziers Aves, had been damaged apparently by large machinery.
"They have all had branches smashed, leaving them in a poor state and now open to disease and pests," she said.
"Some have also been cut down or completely smashed."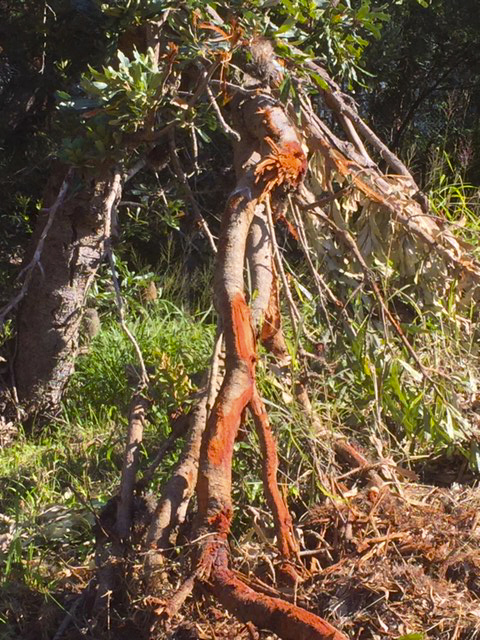 Ettymalong Creek Landcare has worked with Council's waterways and Landcare teams for the past 26 years to help rehabilitate the local creek network and provide shade, food and shelter for local wildlife.
"To see this work undermined in such a manner is heartbreaking," Ms Ellis said.
"It takes extensive resources and many years to revegetate degraded areas and the creek network is just beginning to show the benefits of this long-term work.
"Many of these trees along this part of the creek were planted and maintained by Council as part of a compensatory planting agreement authorised by the Federal Government under the Environmental Protection Biodiversity Conservation Act, to replace other trees removed for flood mitigation works.
"The eucalyptus robusta trees in particular are a very important winter food source for several endangered species including the critically endangered migratory swift parrot.
"Ironically, some of this damage has occurred right in front of the Council sign stating fines will apply under S632 Local Government Act if damage is done to trees on the reserve.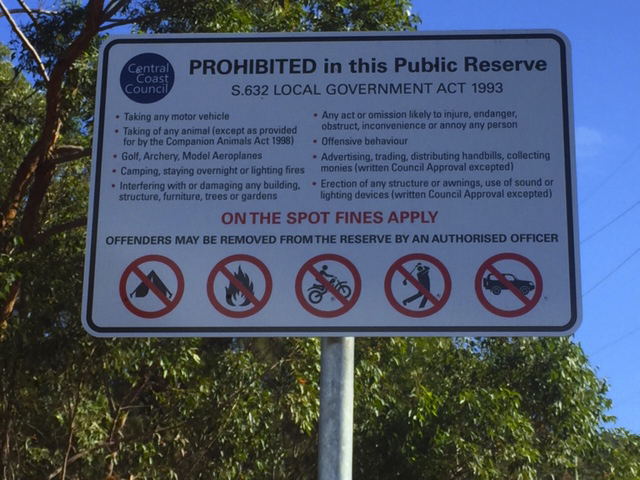 "These trees were considered important enough for the Federal Government to require their planting and maintenance, yet they can be easily destroyed or damaged by such senseless acts.
"We are seeking sanctions and redress from the perpetrators of this negligent action to set an example and prevent similar damage occurring in the future.
"We look forward to hearing from Council and our Gosford MP, Liesl Tesch, regarding what action will be taken," Ms Ellis said.
Central Coast Council declined to comment to Peninsula News.
SOURCE:
Media release, 9 Jun 2020
Sue Ellis, Ettymalong Creek Landcare