Narelle Jones had been a music teacher, choir and community organiser and civil justice advocate through her 58 years.
She had a love of languages and had studied both Latin and Indonesan but most of all she had a gift for the language of music. She had taught many locals piano and other instruments and had written and directed several plays performed by schools at
Pretty Beach and beyond.
Her musical influence stretched broadly and deeply across the region and into Indonesia and Malaysia where she had studied and worked.
Narelle was an avid bush walker and brave swimmer at her local Killcare beach.
Narelle grew up in Eastwood, Sydney the second youngest of four siblings.
She married Stephen Jones on the 18th of June 1983 and moved to Pretty Beach soon after to raise a family of three children.
Narelle had suffered frontotemporal dementia and motor neuron disease over the last two years.
Her family rallied around and have supported her over this time.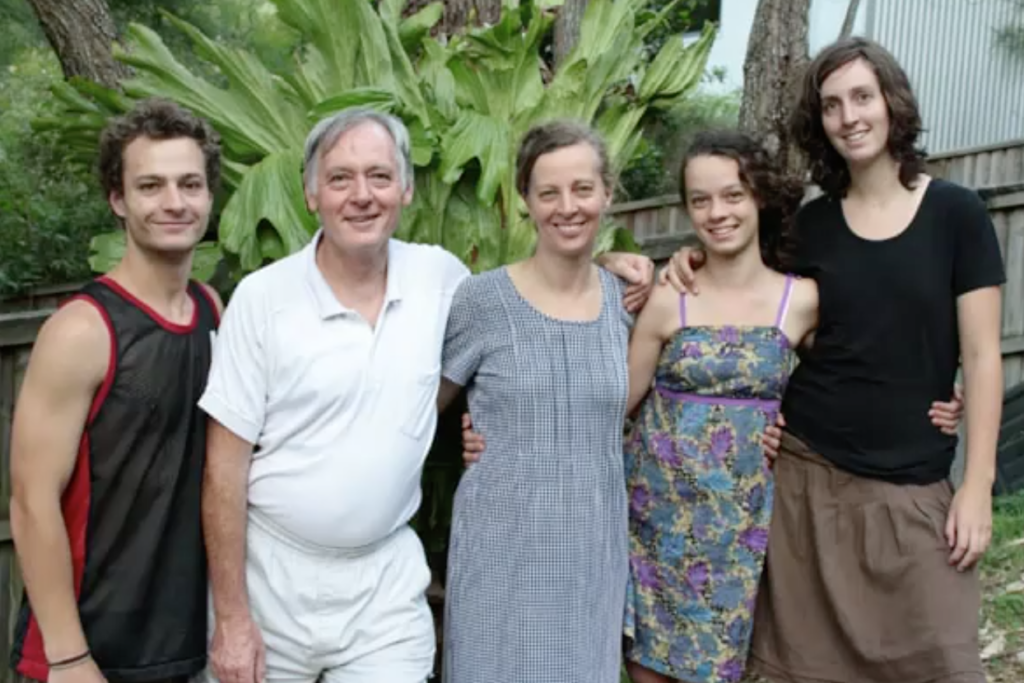 The local Bouddi community, knowing what was coming, had held several events to celebrate the life and work of Narell with hundreds in attendance.
Her funeral was held at Greenway Chapel & Memorial Gardens in Kincumber on Wednesday at 12pm to a Covid-19 restricted assembly of family and close friends.
It was live streamed to hundreds of well wishes around the nation who had grown to love Narell and her family.
Narelle is survived by husband Stephen, children Miriam, Rowan and Naomi and brothers Warrick and Craig.
Her parents George and Joan and sister Marilyn passed a few years ago.
Her twin sister Sandra died shortly after birth.
Obituary Notice
In the early hours of last Thursday morning June 11 my darling wife Narelle passed away.
She was the best wife a man could imagine having, the most incredible of mothers, a wonderful embodiment of goodness, strength and integrity and a person who brought joy into the lives of all who knew her.
Music of the community, teacher by expertise, dedication and example, bright star of justice, joyful friend of Jesus.
Giver, doer, selfless time warper often working through the night for others.
We love you, we miss you, Stephen, Miriam, Rowan, Naomi and many others.
Stephen Jones.