Parliamentary Secretary for the Central Coast and Member for Terrigal Adam Crouch has reiterated that the State Government is "100% committed" to Gosford TAFE" and that it will not be privatised.
Crouch was responding to demands made Member for Gosford, Liesl Tesch, in March for the Government to rule out privatisation, cutting courses, closing campuses and increasing fees across the TAFE network.
"TAFE has had a home in Gosford for over 70 years and will continue to achieve strong results for many more," Crouch said.
"The recent results at our Gosford, Ourimbah and Wyong campuses speak for themselves.
"Between 2017 and 2019, overall enrolments have increased by 4 per cent.
"Over this same time period, I'm proud to say there was an increase in FTE staff numbers of ap-proximately 8.5 per cent.
"And in Semester 1 2020, 12 new courses were made available to Central Coast students for the first time."
Crouch said Premier Gladys Berejiklian and Minister for Skills and Tertiary Education, Geoffrey Lee, had repeatedly confirmed TAFE NSW would remain a comprehensive public provider of vocational training.
"The Premier and Minister Lee have been crystal clear that TAFE will remain in public hands," he said.
"Clearly TAFE is kicking goals for our community and I call on Labor to end the untruthful and desperate claims."
Tesch acknowledged the "belated assurances" regarding the future of Gosford TAFE, but said vague statistics are not enough to show the sector is thriving.
"I have asked many questions on notice in the Parliament about enrolment figures and staffing levels at Gosford TAFE because what I hear on the ground is that staff are being let go and stu-dents are leaving because they can't get the support they need while learning, but every request for more information has been rejected for commercial-in-confidence reason," Tesch said.
"What does a 4 percent increase in the number of students over two years actually look like at Gosford TAFE?
"How many of the students are graduating?
"What is the satisfaction of those students with the learning experience and campus?
"Mr Crouch lauds an increase of 8.5 percent increase in FTE staff, but what type of staff?
"Are they teaching staff, or are they middle managers?
"We just don't know."
Tesch said new free online courses offered through TAFE during the coronavirus pandemic had revealed the true demand with some 33,000 first-timers coming to TAFE online.
"This shows that price has been a barrier for many people to access education which could help them get a job or better provide for themselves and their family," she said.
Labor's Member for Wyong, David Harris, also weighed into the debate saying one year of growth did not come anywhere near making up for a contraction in the Coast's TAFE services for almost a decade.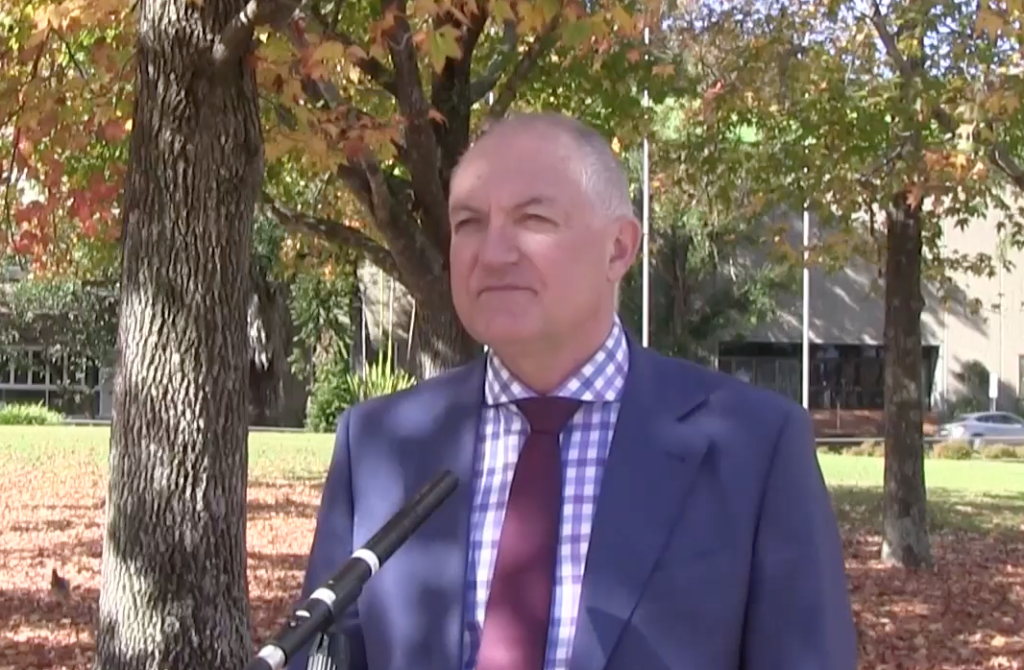 He was responded to claims by Mr Crouch that the ALP were scaremongering about TAFE privatisations.
"The Government doesn't like to use the word privatisation, so they talk about out-sourcing and that is just privatisation by stealth."
"The model of outsourced vocational education proved disastrous because many of those fly-by-night providers ripped students off and cost the system billions of dollars."
"We simply don't trust the Government on this – their track record on TAFE is abysmal," Harris said.
"Labor would drop course fee, reverse staff cuts and casualisation of staff and
Source:
Media release, May 18
Parliamentary Secretary for the Central Coast and Member for Terrigal, Adam Crouch
Media statement, May 19
Member for Gosford, Liesl Tesch