Parliamentary Secretary for the Central Coast Adam Crouch has accused Central Coast Council of stalling major developments in and around the Gosford City Centre by insisting they go to the Independent Planning Commission for assessment.
At the Council meeting on December 9, 2019. councillors resolved to request that all DAs under the State Environmental Planning Policy (Gosford City Centre) 2018 and/or State Environmental Planning Policy (State and Regional Development) 2011 be determined by an Independent Planning Commission to ensure independence of the planning system.
Crouch says the move is holding up major developments needlessly for months.
Three prime examples, he says, are the Central Coast Quarter project on Mann St, the Gosford Alive redevelopment of the old Kibbleplex site on Henry Parry Dr and the Northside Private Hospital and Medical Precinct planned for West Gosford.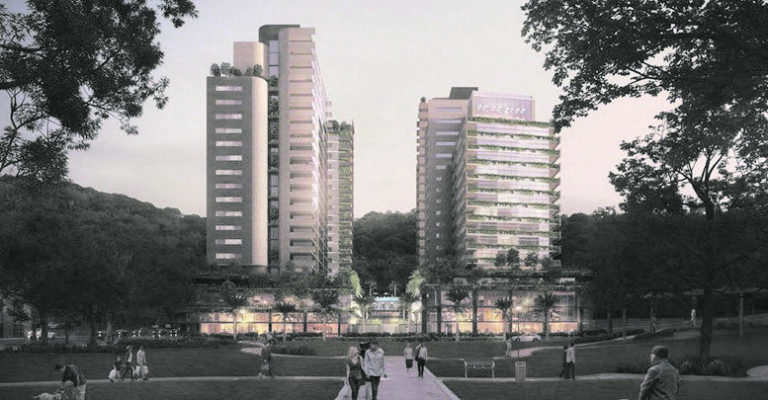 All three are currently under assessment by the NSW Planning Department as State Significant Developments.
The projects have an estimated combined economic benefit to the region of more than $500M and would see more than 1200 jobs opened up in the construction sector if approved, Crouch said.
"In December, 2019, Central Coast Councillors voted to oppose every single significant development application for the Gosford City Centre," he said.
"At a time when all levels of government need to work together to keep people in jobs and keep businesses in business, this is an appalling decision to make."
Crouch said the Central Coast Quarter project on Mann St is estimated to create 159 direct and indirect jobs, and pump $122.8M into the local economy in the construction phase alone.
The $150M development would see an integrated mixed-use precinct in excess of 20 storeys, with a hotel, residential apartments, food, beverage and retail outlets, and multiple public thoroughfares on a site adjacent to the finance building.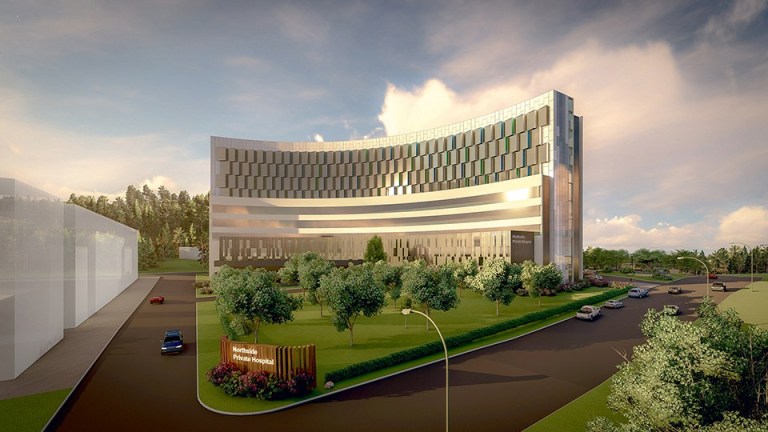 "This project has been diverted to the Independent Planning Commission and will be delayed by many months," he said.
"If councillors had not opposed this project, it would have passed through the DA process by now."
The $350M Northside Private Hospital and medical precinct project would provide another 754 jobs during the construction phase, with an estimated economic benefit of $219M, he said.
It would see two large buildings, catering for hospital and related services, ranging from four to 11 storeys on a site between Racecourse Rd and Faunce St West.
The Lederer group's G$345M Gosford Alive redevelopment would see 354 construction jobs and a $193.3M economic benefit, Crouch said.
The project includes five buildings, ranging in height from 20-30 storeys, to include residential apartments and commercial premises directly opposite Kibble Park.
Business NSW Central Coast Reginal Director, Paula Martin, said State Significant Developments were vital for the recovery of the Central Coast post Covid-19.
"The reinvigoration of our CBD is a core platform for the creation of new jobs, attraction of new business sectors into the region and the development of our regional identity as a thriving, exciting place to live work and play," Martin said.
"It is critical for the Central Coast to be operating with a 40-year horizon firmly in its sights.
"The Coast deserves to be a world class region, offering world class jobs by world class industry.
"This means becoming a smart city with smart jobs and the lifestyle to match.
"Our high level of unemployment and low level of attractiveness as a business investment destination has not gone away with Covid-19.
"Our business community still needs an environment that encourages business growth so that our future generations can fulfil modern career paths locally.
"It will be key to our recovery.
"Now more than ever we need to be competitive as a region, so let's remove the red tape and get on with building our vibrant city."
But Central Coast Mayor Lisa Matthews said referring significant development proposals to an Independent Planning Commission allows for a further layer of transparency and independence on the final decision being made, particularly given the complexity/scale of proposals and the short timeframe provided for consultation.
"These are significant developments that will have an impact on our community now and into the future; it is imperative that the decisions made on such proposals are independent of the planning system and bureaucracy," Cr Matthews said.
"By referring these matters to the Commission we can provide our community with a level of confidence that these proposals are being reviewed objectively and based on merit."
Source:
Media statements, May 13 and 14
Parliamentary Secretary for the Central Coast Adam Crouch
Media release, May 13
Business NSW Central Coast Regional Director, Paula Martin
NSW Planning Department Major Planning website
Media statement, May 14
Central Coast Mayor Lisa Matthews