Central Coast attorney, Pauline Wright, will make her mark on the changing face of Australian law as the 2020 President of the Law Council of Australia.
Wright, of Gosford-based firm, PJ Donnellan & Co, is only the fifth woman to hold the top job in over 87 years, and the first Central Coast lawyer to ever hold the position.
The role will give Wright a voice in the creation and development of new laws and regulations, Federal Government initiated, or otherwise.
Her election, by a panel of her peers, is the latest achievement in a distinguished career in criminal and environmental law, which includes holding the title of President of the Law Society of NSW in 2017.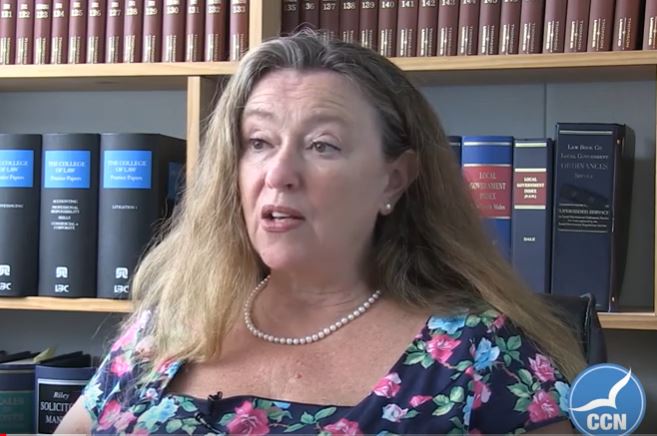 "The Law Council of Australia Board is made up of representatives from the Bar and Law societies of each state, and every year they elect a President, a Vice President, a Treasurer and other roles," Wright said.
"As the peak body of all lawyers in Australia, it's our job to ensure that the rule of the law is respected, maintained and honoured.
"Our function is to oversee a fair, transparent legal system.
"It's really an honour to be at the head."
Wright and her planned successor, current Vice President, Jacoba Brasch, will ensure that 2020 and 2021 are historic years for the Council.
"Each year the elected Vice President takes over the role of President the following year, so they have time to understand the position," Wright said.
"It will be the first time in history that two women have held the position back-to-back.
"I have always felt that leadership in the legal sector must more closely reflect the makeup of the profession.
"Sixty five per cent of law graduates are females, so it's important in my eyes that they are represented at the top."
As a principal partner of the only Central Coast firm specialising in Environmental and Planning law, Wright is already a highly respected attorney in her field.
Her work on the Law Council will see her sharing her expertise with national and international audiences as the role involves extensive speaking engagements at conferences around the globe.
Even so, Wright says she will still work closely with her existing clients at PJ Donnellan & Co., and is confident the highly skilled, tight-knit team at the firm can take care of the rest.
"I'm really proud of the team we have and our Central Coast roots," she said.
"We work with a wide range of clients, whether you're a community group concerned about what's going on at your local park, a company looking to submit a Development Application and wanting to understand the environmental impact of the design, or anything in between."
Source:
Media release, Jan 29
Tamaryn Hurly, Brilliant Logic