[Update: The Love Lanes Festival has been postponed due to weather conditions]
The Wyong business community is getting ready to feel the love with the fourth instalment of Central Coast Council's Love Lanes Festival to return on February 8.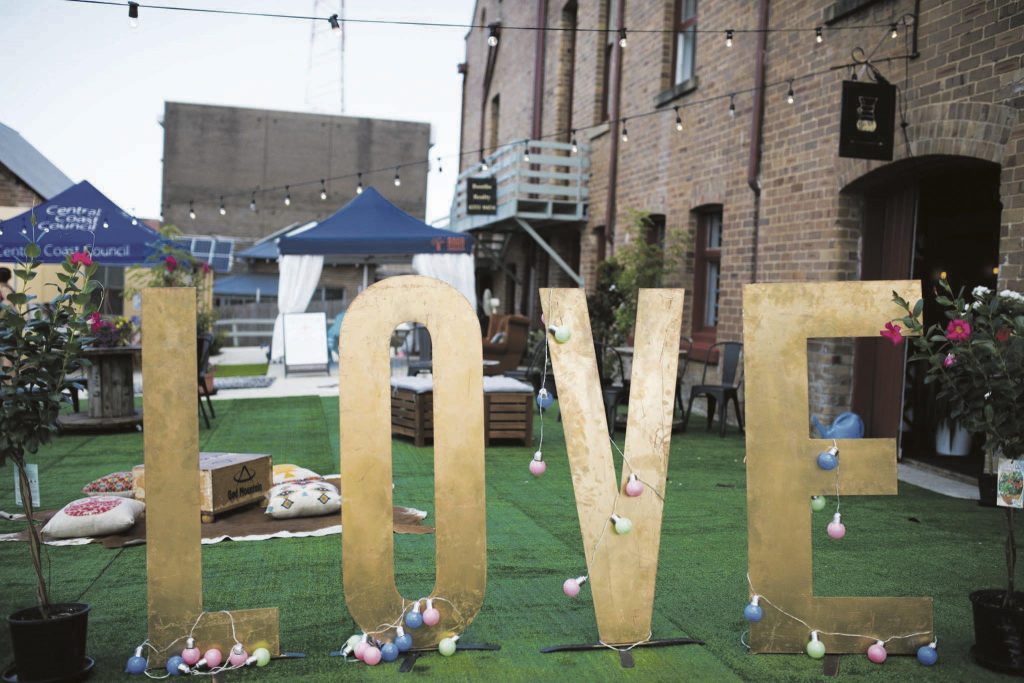 The popular festival is arriving just in time for Valentine's Day, with Love Lanes set to showcase Wyong at its best, and transform the CBD into four laneways jampacked with entertainment and experiences, ranging from immersive history tours of Wyong Town Centre, to breathtaking acrobatics as circus aerialists take to the skyline.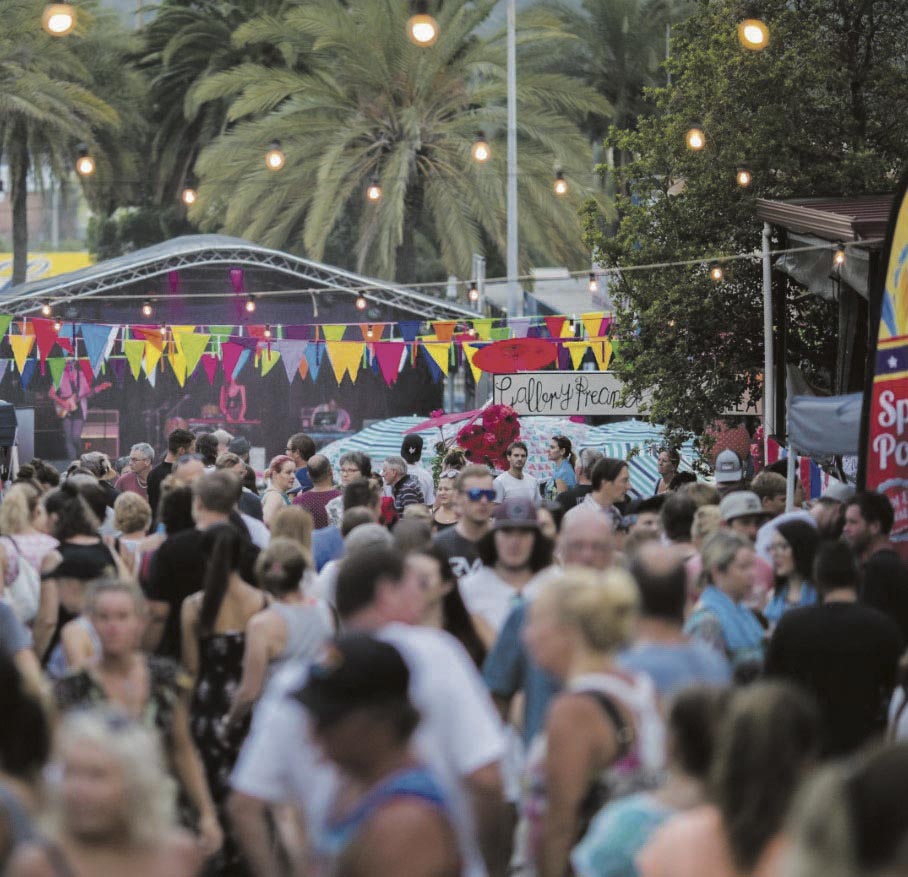 Live music, dance and fashion opportunities also abound, as do retail and dining, courtesy of Wyong's restaurants and an army of food trucks.
Bakers Lane, Grand Hotel Lane, Coastwide First National Lane and Lee Academy Park make up this year's festival event hubs, with each laneway featuring its own distinct offerings.
Village Central's carpark is also set to be transformed into a festival zone for the first time.
Council Unit Manager, Community Partnerships, Glenn Cannard, said Love Lanes is a chance to discover Wyong's hidden gems and immerse the whole family in the buzz, hype and vibe of this unique outdoor festival.
"The festival will transform Wyong's heritage laneways and town park into an exciting hub of art, culture and culinary experiences.
"This year, visitors can also take a virtual tour and experience what the buildings and streetscape of Wyong looked like 100 years ago," Cannard said.
Mayor Lisa Mathews said the 2019 Love Lanes event attracted approximately 15,000 festival goers and injected over $1.1M into the local economy.
"Love Lanes showcases some of the best that Wyong has to offer and I'd encourage community members and visitors to lock in this year's date and join in the fun," Mayor Matthews said.
"This festival goes from strength to strength, and has been instrumental in changing the profile of Wyong for visitors, residents and investors alike," she added.
Love Lanes gets underway from 4pm on February 8.
Motorists are advised that the following road closures will be in place on the day: Alison Rd (between Pacific Hwy and Margaret St), 6am-11pm; Bakers La (between Pacific Hwy and Rankens Ct, 6am-11pm; Rankens Ct, 6am-11pm; Peters La, 6am-11pm; Hely St (between Plaza La and Alison Rd), 6am-11pm; and, Robley La (between Pacific Hwy and Hely St), 11am-11pm.
Given the number and extent of the road closures coming into effect for Love Lanes, Council highly recommends festivalgoers utilise buses and trains or carpool to the festival.
Source:
Media release, Jan 29
Central Coast Council Media