Forresters Beach residents are demanding more transparency from Central Coast Council Council over continuing poor water quality in Forresters Creek, which feeds the heavily utilised Wamberal Lagoon.
Forresters Beach Neighbourhood Watch spokesperson and bush care volunteer, Damian Gordon, said members were unconvinced by assurances from Council that a huge amount of dead fish and black water floating in the creek are the result of a natural occurring event.
They maintain that an overstressed sewage system is at least in part to blame.
Gordon said the debris was first noticed and reported to Council early this year.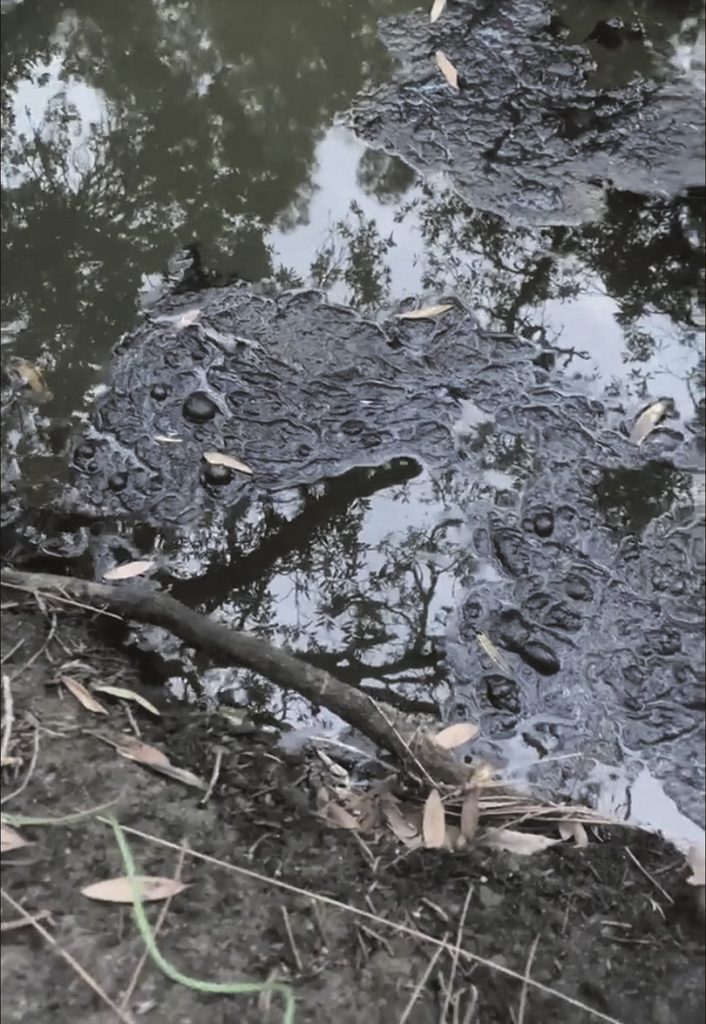 A letter to residents dated January 14 from Luke Welfare, Unit Manager, Water Technical Services, said Council investigations had found no sign of "further sewage discharge" following an incident in 2019.
"Inspections and sampling indicate that the change in water quality is a result of the prolonged period of low rainfall and higher water temperatures," the letter says.
"This, combined with the recent small amount of rainfall, has washed organic matter (vegetation debris) into the creek, which is likely to have increased the dissolved oxygen.
"These environmental conditions lead to a decline in water quality in still or flowing natural water bodies such as Forresters Creek.
"We have found no indication of any other pollutants entering the creek and believe this to be a 'blackwater', a naturally occurring event.
"Risks to human health are low if direct contact with blackwater is avoided.
"We are installing aerators within the creek to increase dissolved oxygen levels, to reduce smell and risk to human health by encouraging a more rapid return to improved water quality, due to this waterway being previously impacted from a sewage discharge event in 2019."
But Gordon said the situation had deteriorated even further by February 2.
"I visited the creek on February 2 and reported the continuing problem to Council the next day, but there has been no follow up," he said.
Gordon, who is also a member of Forresters Beach Board Riders, said there were major concerns over health risks.
"There are families with children swimming just downstream in Wamberal Lagoon," he said.
"This is a public health issue.
"We would like to see more lines of communication between Council and community groups which have concerns.
"We are convinced that this situation has been exacerbated by sewage and feel there needs to be more education on what should not be put down the toilet.
"We think things being flushed are putting increased pressure on the sewer network."
A spokesperson for Council reiterated on February 4 that the change in water quality was due to a "blackwater" and there was no indication of any other pollutants entering the creek.
The spokesperson said Council would continue to monitor the situation.
Source:
Interview, Feb 4
Damian Gordon, Forresters Beach Neighbourhood Watch
Neighbourhood Watch Facebook page
Media statement, Feb 4
Central Coast Council