Six people from the Coast Community News circulation area have received Order of Australia medals (OAMs) in the 2020 Australia Day Honours List for everything from community work, to surf life saving, and even astronautics.
We also had one Public Service Medal Recipient and one resident awarded the Fire Service Medal.
See the Peninsula News on February 3 and the Wyong Shire Chronicle on February 5 for details of other recipients in the region.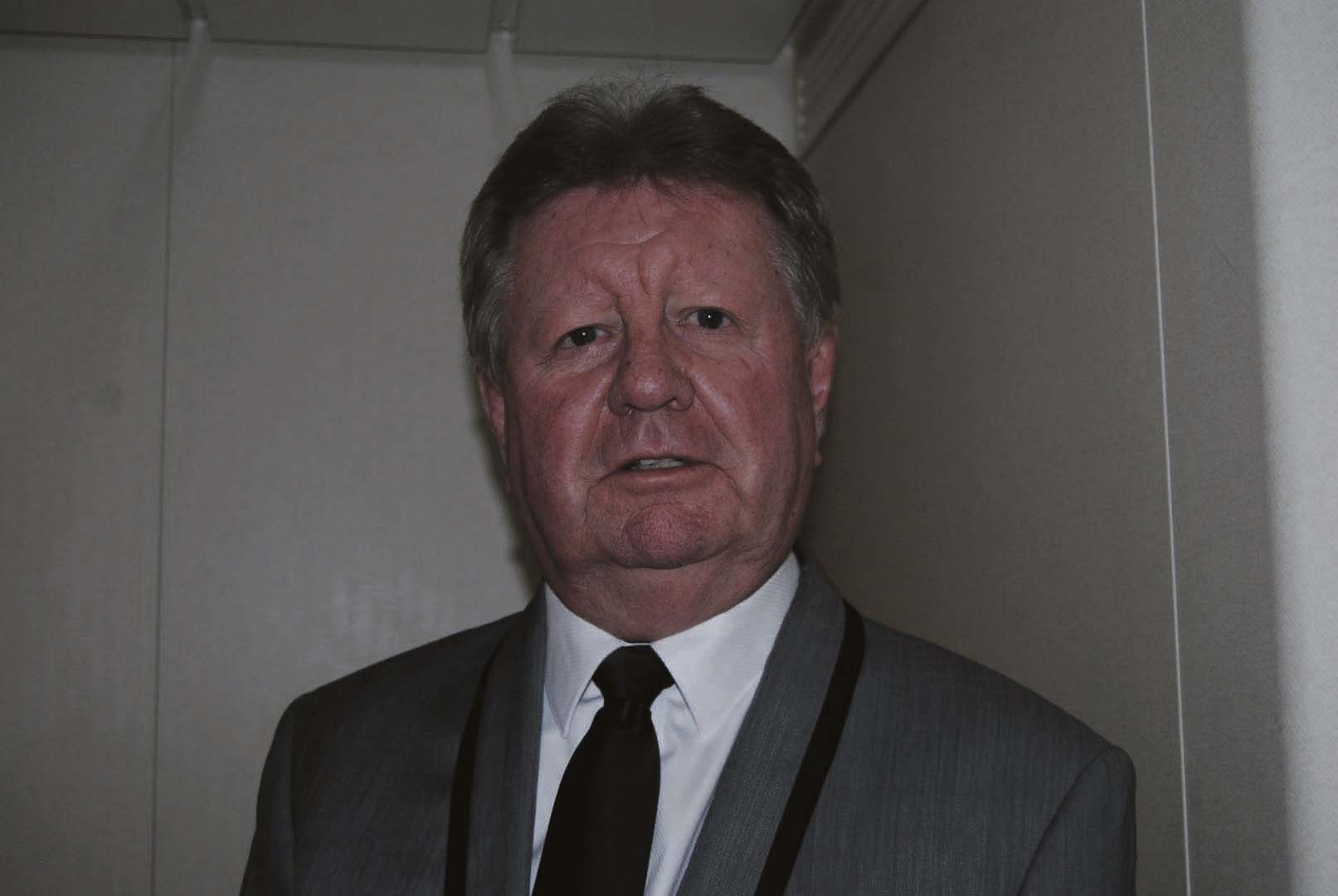 Chris Cox, OAM – Service to the performing arts and community
When Chris Cox of East Gosford received an email informing him he would be receiving an OAM, he almost deleted it.
"I thought it was a scam at first," he said.
"But when I actually read it through, I was surprised, because I never thought I was doing anything special."
Cox received an OAM for his service to the performing arts and the community, following 15 years of directing The Youth In Performing Arts (YIPA) program at North Gosford's Laycock St Theatre.
A school teacher, Cox's involvement with theatre began when he was asked to assist stage manage a production staged by the Fringe Theatre Company at Valley View Public School.
From there he became involved with Gosford Musical Society, where he was a member from 1998-2014, serving as President from 1999-2004.
Mostly involved backstage, Cox also appeared on stage in six productions.
He is also a past member of the Advisory Committee for Laycock St Theatre and has been a volunteer there since 2009.
But it is his work with YIPA that will be Cox's greatest legacy to performing arts on the Coast.
He was invited to become involved by the then director, Alf Taylor, in 1997, eventually taking over the role of
director in 2000, when Taylor decided to step aside, and remaining in the role until 2014.
"Being involved with YIPA was a very humbling experience.
"I worked with some very talented kids over the years.
"A number have gone on to professional careers in theatre and dance, performing all over the world."
Cox has also had a long time love of rugby league.
Although he says he "was never much of a player", he started refereeing at the age of 15 and officiated at numerous games, including 12 grand finals on the Coast.
"I even got to referee an international game, Australia versus New Zealand Under 19s, in 1982," he said.
Cox has also volunteered with the SES since 2002 and was a volunteer tutor with the Red Cross Young Parents' Program from 2012-2016.
He has scaled down his commitments in the past few years, enjoying retirement with wife, Gail.
"The time came to hand over to younger, fresher eyes," he said.
The Coxes have a daughter, a son and four grandchildren.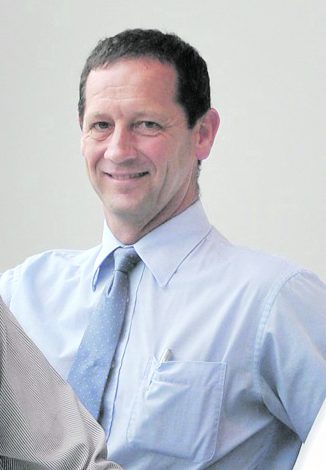 David Booth, OAM – Service to the community
David Booth of Kincumber knew from an early age that he would follow his father, Kevin, into the family business.
Booths Motors has been a fixture on the Coast for more than 80 years, with Kevin Booth taking over as manager from his own parents in 1963.
"I remember talking to Dad about the business when I was about 15," David Booth said.
"He said he needed an accountant, so I decided that's what I'd do."
After attaining a Degree in Commerce, Booth joined the business and has been Dealer Principal of Booth's Hyundai since 2004.
David Booth has been recognised for his service to the community, again echoing his father's achievement in being awarded an OAM.
"I was very excited and surprised – I didn't think I was worthy enough," he said.
As well as overseeing Booths' entire Hyundai and Ford dealership, he is involved in a multitude of community activities including Gosford Musical Society, where he is a life member.
"I've been backstage, on stage, and was a committee member for a number of years.
"After an absence for a few years, I am about to make a comeback, along with my wife, Kate, in the off-stage choir in Mama Mia this year."
Booth is an Advisory Committee Member of the Hyundai Help for Kids Program, and has been President of the Eastern Region Hyundai Dealer Council (2012-2016) and a committee member of the National Hyundai Dealer Council (2007-2019).
He is also a trustee of the A.I. Chapman Estate; a life member of Gosford Public School P and C; a member of Gosford High School P and C; a past member of Kincumber High School P and C; a member of Terrigal Trotters; a player and sponsor for East Gosford Football Club; a past player and sponsor for Gosford Rugby Club; a past president of Henry Kendal High School P and C; a committee member and patron of CoastAbility Limited; a past assistant treasurer for Wheeling and Able; and, a former volunteer at Laycock Street Community Theatre.
"I find it very rewarding to be involved in lots of activities.
"It enriches your life," he said.
"Feeling as though I am contributing to the community is what pushes me along."
The Booths have three children.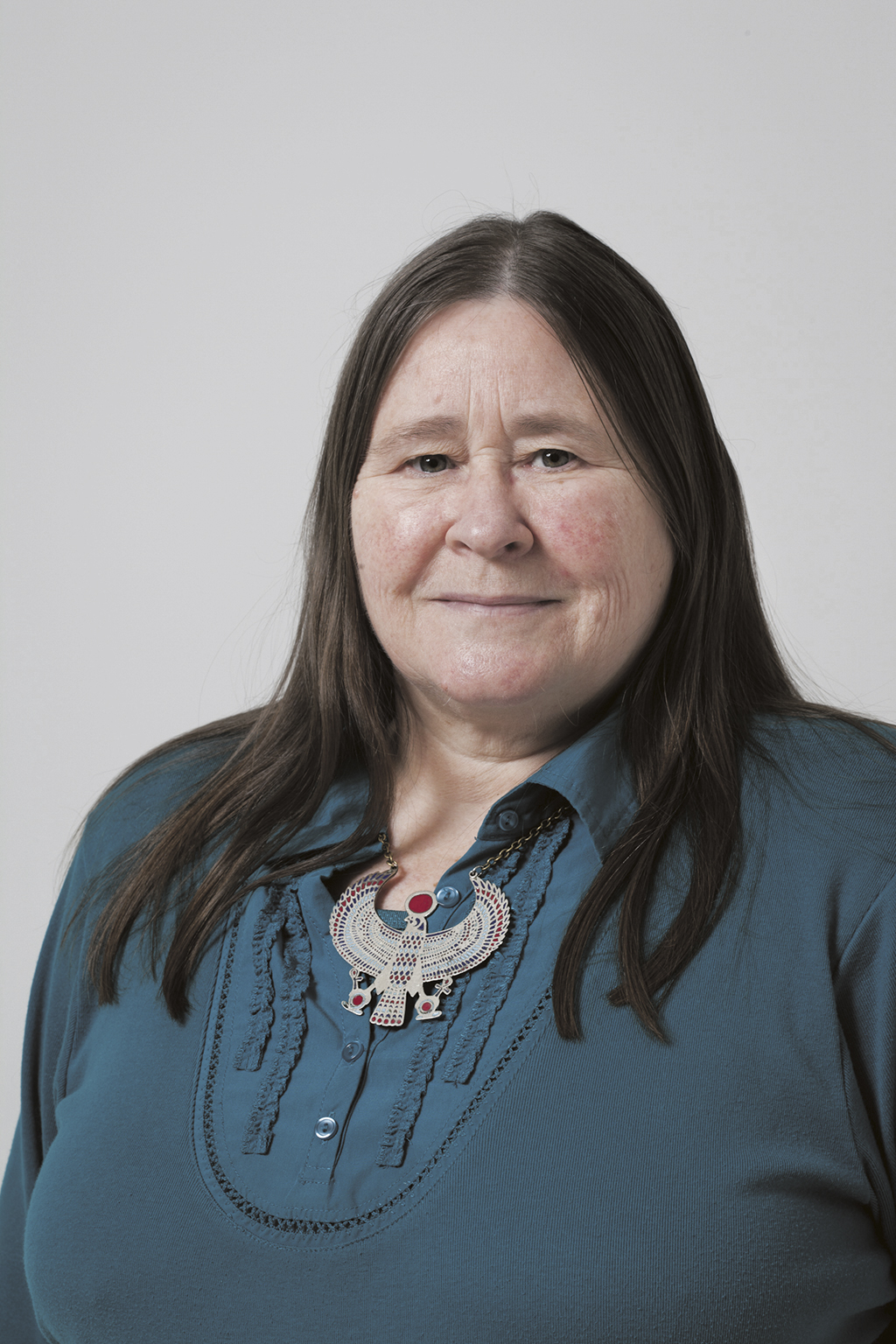 Kerrie Dougherty, OAM- Service to astronautics
Kerrie Dougherty of Wyoming knew she wanted a career involving outer space when she was just two and a half, and now she has received an OAM for her services to astronautics.
"I remember sitting in my high chair in 1959 and hearing the news on the radio that the Soviet Space probe, Luna 3, had just sent back images from far the side of moon," she said.
"I knew what TV was and even at that young age, the idea of getting TV images from a long way up in the sky was wonderful.
"After a bit of an astronomy lesson from my dad, I knew that's what I wanted to do.
"I studied science and archaeology, which is my second passion, and pursued both through to university.
"Then I had a career in archaeology for a while, and that led to a cataloguing job at Sydney Observatory for the Museum of Applied Arts and Sciences.
"They kept me on with special projects in the early '80s, and during the lead-up to the development of the Powerhouse Museum.
"The Director decided to add a space exhibition and I was asked to take it on."
Now an independent space historian, curator and writer, Dougherty was Curator, Space Technology, for the Museum from 1983-2014.
She is a member of the International Academy of Astronautics, and co-chair of its History of Astronautics Committee; a member of its Space Museums and Science Centre Committee, and editor of several volumes of its History of Rocketry and Astronautics.
Dougherty is also a member of the Education and Outreach committee of the International Astronautical Federation, has been a lecturer at the Department of Space Humanities, International Space University, since 2001, and is a member of the National Space Society of Australia and Space Association of Australia.
Dougherty is the author of two books – Australia in Space, 2017, and Space Australia, 1993, and the recipient of several awards.
"I believe there is life somewhere out there in the Universe, but I don't think it's got here yet," she said..
"I'd love to be around when we pick up a signal from another civilisation."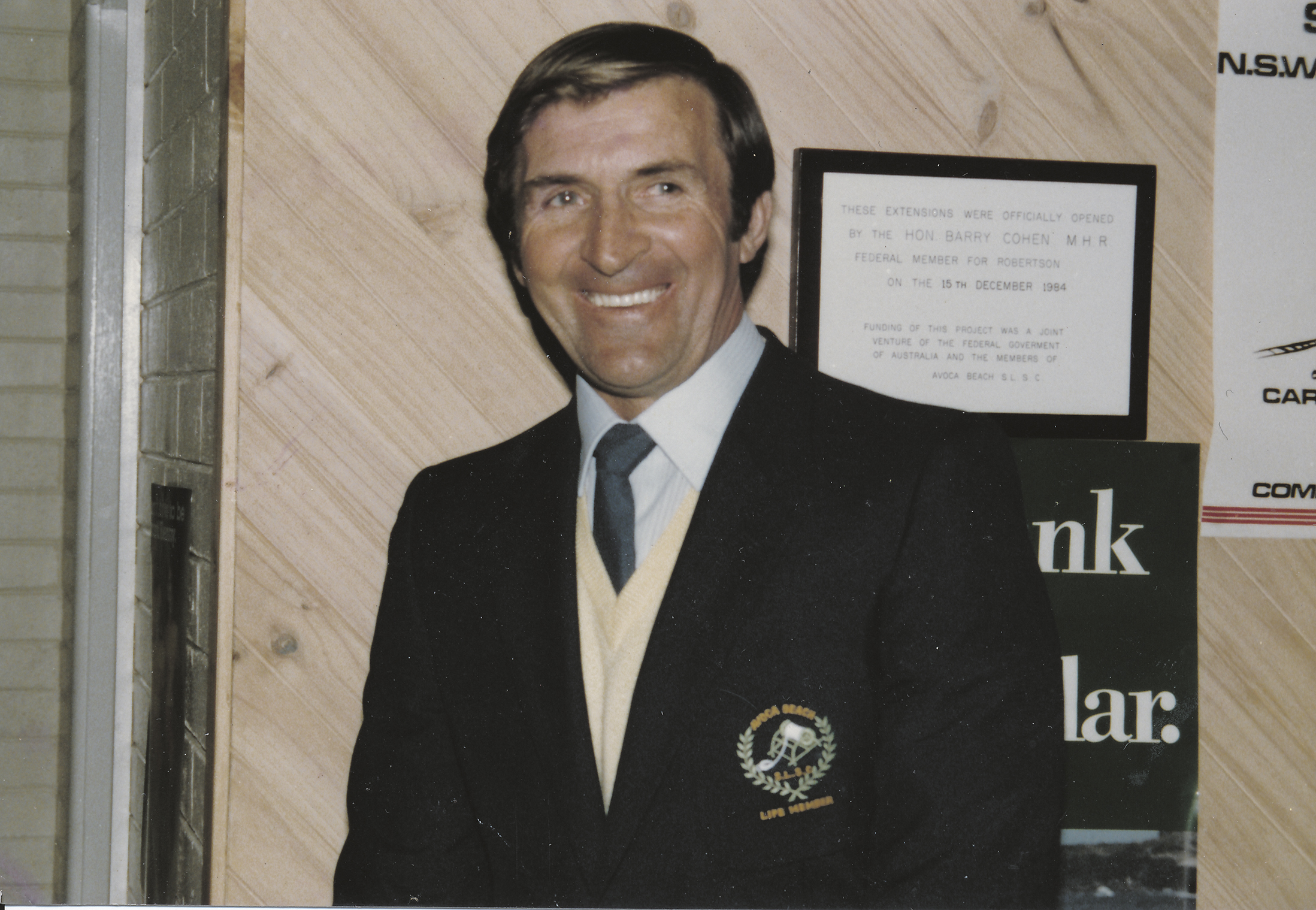 Dennis Gee, OAM – Service to surf lifesaving
Dennis Gee was on a cruise with his wife when his OAM for service to surf lifesaving was announced, and daughter, Leanne, said he was "very honoured" to receive the award and "proud to be an Australian".
Gee has been involved in a number of Central Coast surf clubs over a period spanning some 70 years, having joined The Entrance Surf Club as a cadet in 1950.
He is a Surf Coach and Surf Official for Surf Life Saving Central Coast.
He has won medals at Branch, State and Australian Level in events including Malibu Board, Long Board and Surf Boat Rowing, both as a rower and as a sweep.
He has been Team Captain and Coach for Branch surf lifesaving teams and represented the Branch on touring teams intrastate, interstate, and in New Zealand and America.
He has also officiated at Central Coast Branch Surf Boat and Senior and Nipper Surf Lifesaving Carnivals.
Gee originally joined The Entrance Surf Club and then transferred to Avoca Beach Surf Club, where he is a Life Member, and has been Senior Vice President, Club Captain, Board and Ski Captain, and Boat Captain.
He then joined Terrigal Surf lifesaving Club where he has coached and competed in Surf Boats.
He still assists is coaching surf boat crews for clubs on the Central Coast and is an official at the Streets' Surf Boat Series.
Daughter Leanne said he was well respected in surf lifesaving and had saved many lives over his years of service.
He has been awarded 50 and 60 years Long Service Certificates to Surf Lifesaving.
During Gee's working career, he was an employee of (the then) Gosford Council and part of his employment duties was establishing the Lifeguard Program on Central Coast Beaches and overseeing the employment of lifeguards.
At the age of 82, Gee is still actively involved in the surf life saving movement on the Coast.
He and wife Norma have been married for 60 years and live at Terrigal.
They have three daughters and seven grandchildren.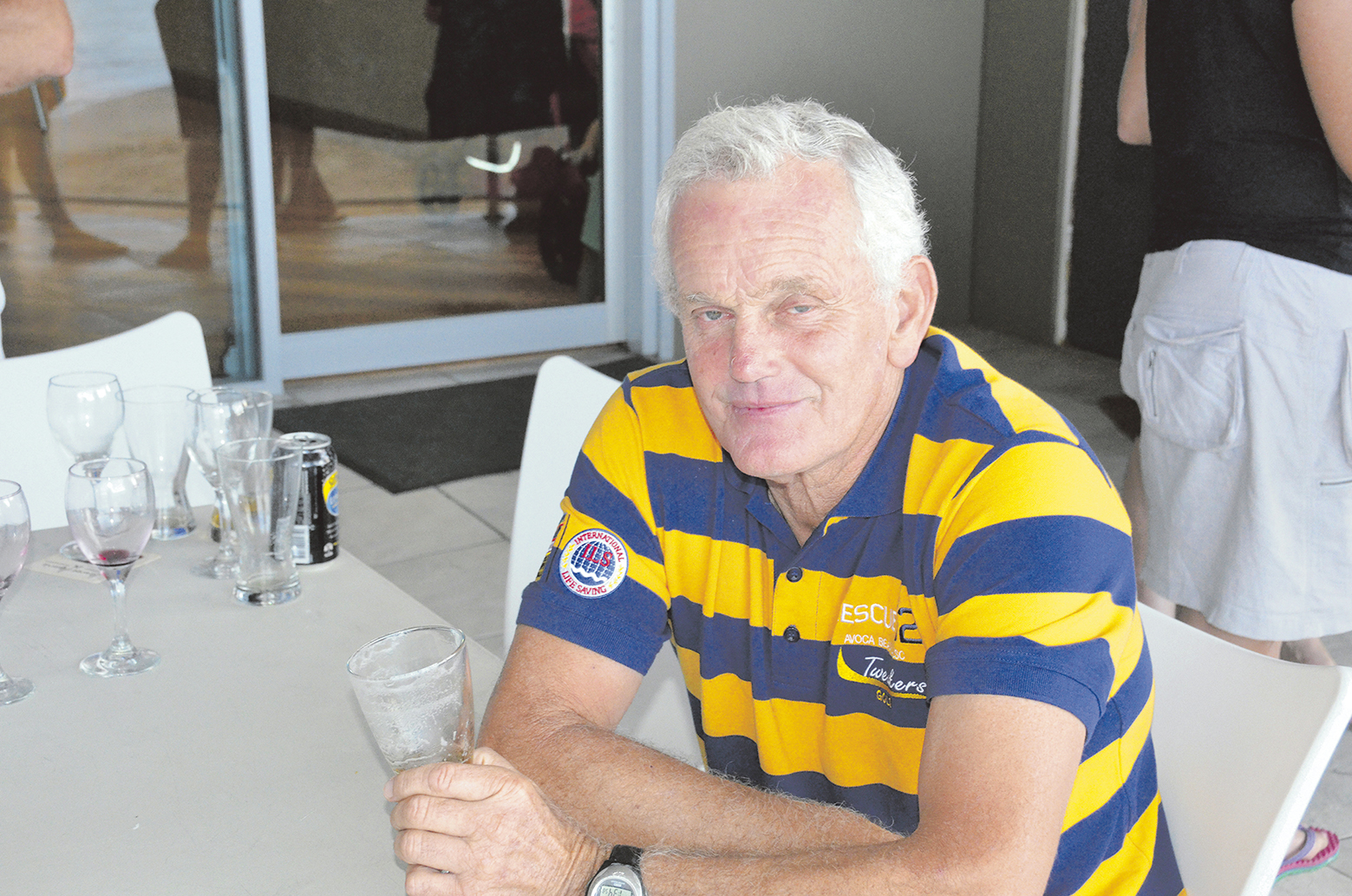 Andrew Hoban, OAM- Service to surf lifesaving
Andrew Hoban joined Avoca Beach Surf Club when he was just 14.
"It was pretty simple, we used to holiday in the camping area behind the surf club and we would watch the guys in action," he said.
"My elder brother became a member and I followed, and I just loved it.
"We would come up here most weekends from Sydney, where we lived, and do patrols.
"I suppose we were what they call rookies.
"I remember doing lots of drills, and I remember when CPR was first introduced on our beaches."
Although he has devoted almost 60 years to the surf life saving movement, Hoban said he was "very humbled and surprised" to be nominated for an OAM for his service.
"I found out that there were 12 people, including my family, directly involved in nominating me," he said.
"It was nice to be considered but it was wonderful to learn my nomination had been successful."
After a year's break from surf life saving while serving in Vietnam, Hoban returned to his duties at Avoca.
"A few of us used to use a bunk room in the surf club, then we got jobs here on the Coast and most of us still live here," he said.
Hoban has been an instructor for the club for 50 years and has served as President (1987-1989), Vice President, a member of the Management Committee and Branch Delegate (1987-1989).
He was made a life member in 1991.
"I am still active, but my involvement now is largely in broadcasting at surf carnivals," he said.
"I used to compete in surf boats, but now I'm that out of the boats, I enjoy doing commentaries for State and National championships."
Hoban and wife Jan live at Avoca Beach and have three children and six grandchildren.
"It's wonderful to see my family following me into surf lifesaving," he said.
"My daughter Kylie is the office administrator at the surf club.
"All the kids joined and now I have grandchildren in Nippers and a grandson competing in the surf boats."
John Wareham, OAM – Service to aged welfare and the community
John Wareham of Springfield has been singing since he was eight years of age, progressing from busking on The Corso at Manly, to singing at weddings and in various barbershop choruses.
But it is chiefly for his services to aged welfare and the community through the Touring Old Farts group that he has been recognised with an OAM.
"I wondered what was going on when I heard about the award," he said.
"I really didn't think I was worthy of something like that."
Following his early forays into singing and taking some lessons in Sydney years ago, Wareham gave his vocal chords a rest before joining a barbershop chorus on the Central Coast in 1991.
"I'd seen an ad for the chorus and thought I'd give it a go, but I was pretty shy," he said.
"I remember I got half way to the first meeting and turned around and went home.
"But I made it to a meeting a few months later, and six months after that, I was President of the Central Coast Barbershop Chorus (now known as Soundwaves).
Wareham is also a past executive member of Gosford Men's Barbershop Chorus, and was Vice President of the World Harmony Council, as well as holding a number of positions with the Australian Association of Men Barbershop Singers, of which he was a member from 1991- 2008, including National President (2000-2001).
"I had lots of positions over the years but I've been mostly singing in the shower since then,:" he said.
In 2007, The Touring Old Farts group was born.
"Three of us guys used to meet every Tuesday while our wives were singing with Coastal A Capella and we really enjoyed each other's company," he said.
"We got to talking about what we could do for older men we knew who needed to get out and meet a few people.
"We wanted to do something to improve their quality of life and decided to kick off a men's social group.
"On our first outing, there were only a few of us, and we took a train to Thirroul.
"We didn't really know what we were doing so we had lunch at a pub and came home."
Since then, Touring Old Farts has grown to a membership of more than 300, with six branches throughout Sydney and one in Foster-Tuncurry.
"Each group goes out once a month on a trip, museum visits, walks, factory visits, performances, and any TOFs member can go on any outing he likes.
"We have a Ladies Day each year for each group, when wives are invited to attend, but primarily this is a social group for older men.
"There is no age limit, but members need to be retired or semi retired.
"Our members range in age from 57 to 93 at the moment.
"And we original three still have dinner every Tuesday night."
Wareham has also been an active member of the Manly-Warringah Philatelic Society and the Sydney Coin Club, and was a Justice of the Peace from 1969-2006.
He and wife Linda have two children and three grandchildren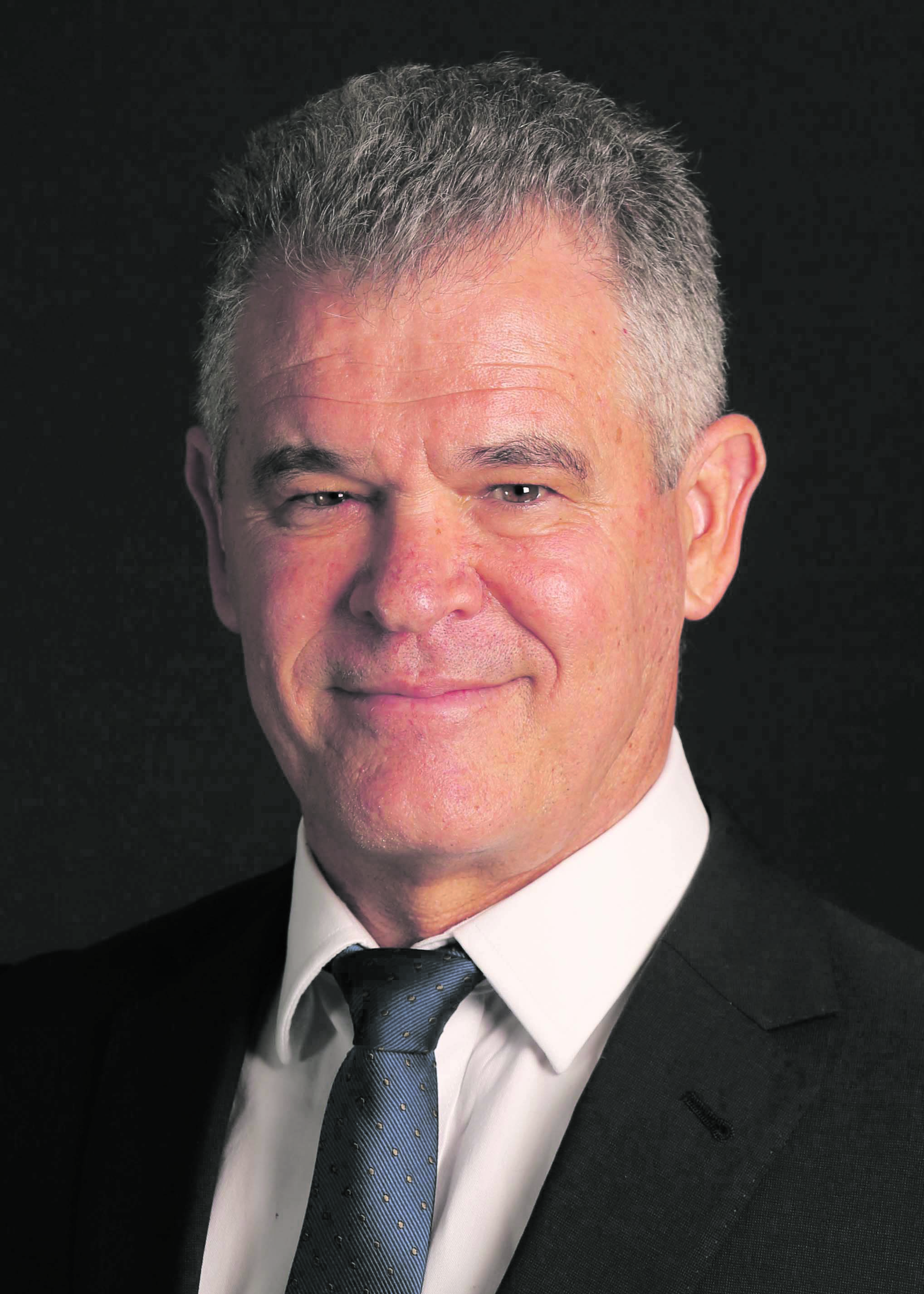 Christopher Beatson, Public Service Medal – Outstanding service to the NSW Police Force
Christopher Beatson of Avoca was "humbled" to receive the Public Service Medal for outstanding service to the NSW Police Force.
"You do your job and when others recognise your work, it is pleasing," the Director of PoliceLink Command said.
"I first entered police work in 2001, with a background in contact centres, when Commissioner Ryan was bringing in people with expertise for the police assistance line," he said.
Since then, the PoliceLink Command has expanded from a single business unit, taking 520,000 telephone reports of minor crime in 2000-2001, to 10 business units responding to 1.495 million telephone reports and digital contacts in 2018-2019.
"The Command has grown quite considerably and now has around 520 staff," Beatson said.
"We cover a number of different areas, from looking after 000 emergency response on behalf of police, to non-emergency response and Crimestoppers, the Child Wellbeing Unit, and handling such things as freedom of information and subpoenas.
"We are the first point of contact, basically the front door of the organisation, and pass people on to the appropriate branch.
"It is a privilege to do this work, as you get to make a difference in people's lives.
"We are often dealing with people involved in critical incidents and in need of help, and our role is to get the process moving.
"It's a unique role in policing and can be very stressful.
"There are difficult parts to the job, but if you talk someone off the cliff, it's very fulfilling."
Beatson has encompassed a range of technologies to produce resource effectiveness in a 24/7 working environment, and helped deliver a multi-channel contact service to the community.
He has also been involved in the National Emergency Communications Working Group and implemented the NSW Police Force Community Portal, which has allowed the community to report incidents online.
"It's a high pressure job because if we slip up there can be a serious adverse outcome," he said.
"Having a supportive family helps you get through and there is lots of support for us."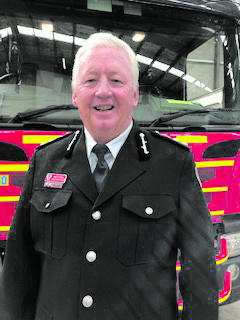 Brett Davies, Fire Service Medal
For Brett Davies of Green Point, serving in Fire and Rescue NSW is a family affair.
"My father was in the brigade and he encouraged me to join," the Chief Superintendent, who has been awarded the Fire Service Medal, said.
"I also have two uncles and two cousins in the fire brigade, so I suppose you could say it's the family business."
Davies said he had been humbled by messages of support from friends and colleagues.
"I am lucky to have one of the best jobs in the world," he said.
"People we help are often having the worst day of their lives and we try to make it that little bit better for them.
"It's been a very rewarding career."
First appointed to Fire and Rescue NSW in 1980, Davies is now Area Commander Metropolitan North, where since 2012, he has led firefighters and Zone and Area Command teams from Newcastle, the Central Coast and the lower Hunter regions.
It's a huge job, but Davies said he had "a very good team" both below and above him.
"We had crews heavily involved in the fires around Mangrove Mountain and all over the state," he said of the ongoing bush fire crisis in NSW.
"Even this week, we have crews on their way to the south coast and that will continue for some time.
"We all chip in together and work in co-operation with the Rural Fire Service.
In 2017, Davies deployed as part of the Australian Wildfire Task Force to Canada, to assist with devastating wildfires.
He was a key leader of the multi-state, multi-agency 48 member Australian contingent that helped to battle fires which had been burning for several weeks.
"I've travelled interstate quite a bit and even overseas," he said.
"I couldn't have done all that without the support of my wife Jenny and three children."
Davies has also been involved in the development of Standard Operating Guidelines and other training materials to help with firefighter and community safety.
He has been involved in everything from small fires to the major bush fires of 1994.
"You have the big incidents, but it's the little ones that mean the most to you," he said.
"A tragic ending or even a funny experience will stick in your mind, and incidents involving children always tug on the heart strings."
Source:
Interviews Jan 24, 27, 28, 29
All recipients
Reporter: Terry Collins