Staff at the Australian Reptile Park have spent this morning working to protect animals and buildings after a major flash-flood hit the world-famous wildlife park during torrential rainfall.

Despite the flooding, the sudden downpour has been welcomed after months of hot, dry weather and bushfires in the area.
Staff sprang into action; relocating animals, sandbagging doorways and sweeping to remove water from entry ways. The decision was also made to close for the day due to visitor safety, which is the first time the Central Coast wildlife sanctuary has closed its doors since the massive floods during June 2007 when the Pasha Bulker ran ashore at Nobby's Beach, Newcastle.
Australian Reptile Park Director, Tim Faulkner, was there to lead his team, after returning from drought-affected waterways in the Barrington Tops area to rescue endangered Manning River turtles and platypuses that have been devastated by the dried-up creeks in the area.
Mr Faulkner said, "This is incredible! Just last week, we were having daily meetings to discuss the imminent threat of bushfires, just 8km away from the Park here in Somersby.
"Today, we've had the whole team out there, drenched, acting fast to secure the safety of our animals and defend the Park from the onslaught of water.
"We haven't seen flooding like this at the Park for over 15 years!
We've even had keepers stationed at our Alligator Lagoon to monitor the water levels, which were rising beyond the fence line," Mr Faulkner continued.
"The contrast between the current bushfire crisis and this sudden flooding is striking. But we are well-aware that a huge part of Australia is still burning, and millions of animals are still under threat. The rain doesn't replace the millions of hectares of habitat that has been lost over the last few months.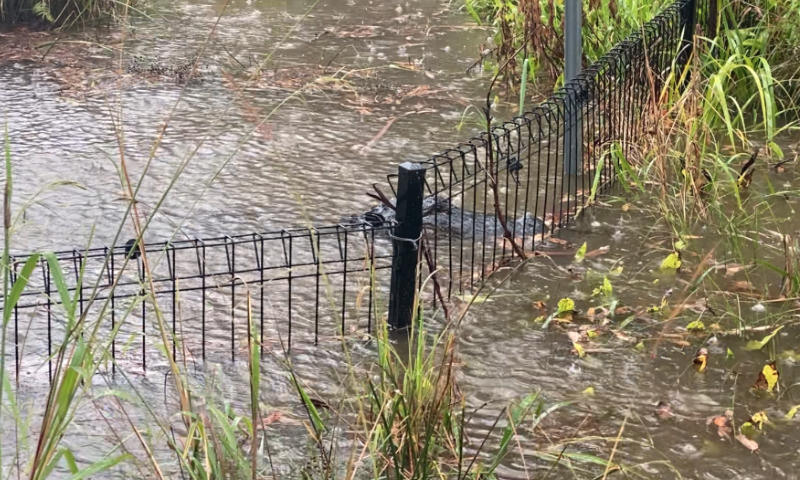 "The team at the Australian Reptile Park has also been hard at work out in the field helping our animal conservation charity, Aussie Ark, to protect what's left after the fires. Going from drought and fire relief to flooding is all in a day's work for our staff – no two days are the same.
"Our quick action with the flooding this morning has allowed us to get the situation under control and we are confident that we will be business as usual tomorrow. We'll be open and ready to welcome visitors for the rest of the summer school holidays!" Mr Faulkner concluded, "And we could do with the with the help and continued support of our amazing community!"
Source: Media statement Australian Reptile Park Director, Tim Faulkner. January 17, 2020