The Little Tern colony at North Entrance's Karagi Reserve has suffered a devastating blow after several nests and eggs were destroyed during a raid over the weekend.
The Little Tern is considered endangered in NSW and is particularly sensitive to human disturbance when breeding. They nest on the ground and have been severely impacted by the human takeover of nesting beaches, as parents are known to abandon chicks and eggs when stressed or threatened, making for a generally poor breeding rate for the species.
In an effort to help preserve the North Entrance colony, the section of the reserve where they nest has been fenced off and large signs informing of the colony's presence have been erected by Central Coast Council.
However, according to Central Coast Birding Group member, Luke Ullrich, that did not stop two children and one adult from entering the nesting ground on Sunday afternoon (December 1) and harassing several parents and chicks, destroying multiple nests and eggs in the process.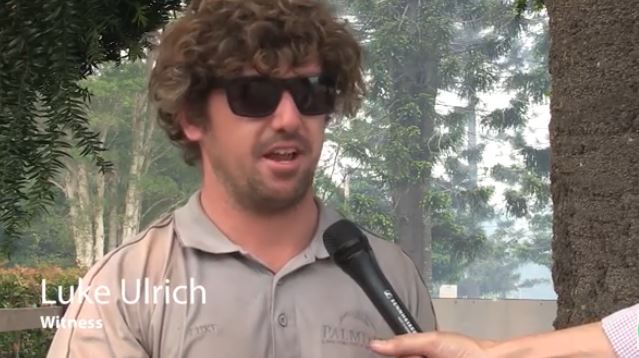 Ullrich, who had gone to photograph the colony's latest lot of chicks a few days earlier, was riding his bike along The Entrance Channel when he witnessed the three people inside the nesting ground around 7pm.
When he realised what they were doing he began shouting at them to leave and they quickly did, but the damage was already done. "It was gut wrenching really, " Ullrich said. "They were harassing the parents and chasing the chicks.
"They were even throwing the eggs at each other. "I couldn't believe it, " he said.
Ullrich said the colony was well known to locals with the space generally respected by residents, and its fencing and signage well maintained by Central Coast Council. He described the three intruders as a man possibly aged in his 30's and two boys possibly aged between 12 and 15.
He was unclear how long the three had been terrorising the colony but was thankful that he was passing by. "It's just so hard to get your head around that someone could do that. "There's no way you can do that and not know that what you're doing is wrong, " he said.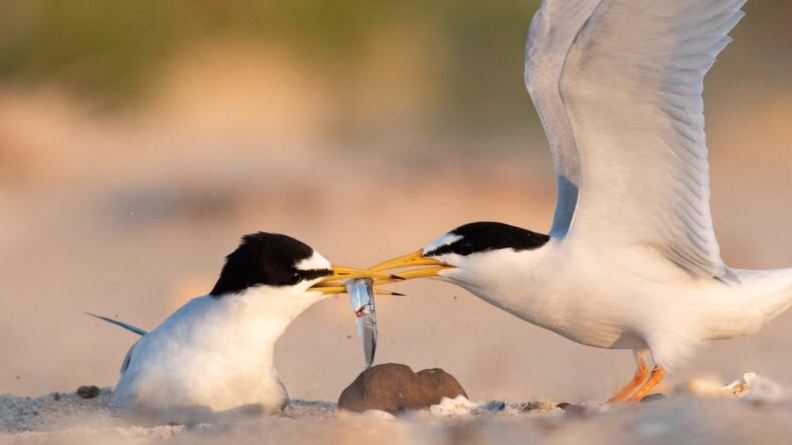 Ullrich and other bird lovers and specialist organisations now fear for the health of the colony, with this incident having potentially wiped out a good portion of its next generation. "Who knows what effect this will have long term? "I know of one chick that was abandoned and it's possible there's more, and there could also be some abandoned eggs. "It's just awful, " Ullrich said.
The abandoned chick is now in the care of Australian Seabird Rescue Central Coast (ASRCC). ASRCC Coordinator, Cathy Gilmore, echoed Ullrich's sentiments and said it was unthinkable that someone could do this, let alone condone children disrupting endangered wildlife. Central Coast Council and NSW Department of Planning, Industry and Environment (NSW DPIE) have both been approached for comment.
Spokespeople for both organisations have confirmed a full interagency investigation into the incident is underway. In a statement, the Council spokesperson said Council was extremely disappointed in the alleged behaviour of the trio involved. "Council has a longstanding practice of erecting temporary fencing and warning signs each breeding season to help protect the critically endangered Little Terns. "During these periods, the animals are monitored by dedicated community volunteers.
"Council and The NSW DPIE both encourage any residents who witnessed the incident to contact the Environment Line on 131 555 to provide any additional information that may help with investigations, " the spokesperson said. The NSW DPIE spokesperson said the Department was shocked by the reports of intentional damage to the North Entrance Little Tern colony.
"NSW DPIE is working with Central Coast Council to investigate the incident and is calling on the public to come forward if they have any information on the alleged incident.
"Little Terns and other ground nesting coastal birds rely on the public to protect them by staying clear of marked nesting areas and keeping their dogs and vehicles well away. "The Little Tern is listed under NSW legislation as endangered, so every nesting area is important to securing their future in NSW. "Offenders who harm or attempt to harm them could face significant fines under the Biodiversity Conservation Act, " they said.
Source: Website, Dec 1 Cathy Gilmore, Australian Seabird Rescue Central Coast Interview, Dec 2 Luke Ullrich, Central Coast Birders Media Statements, Dec 2-3 Central Coast Council Media NSW Department of Planning, Industry and Environment Dilon Luke, Journalist