Premier Gladys Berejiklian declared a seven day statewide State of Emergency on December 19, with high temperatures and winds over the next week expected to wreak havoc, with fires burning around the state, including the Gospers Mountain and Three Miles fires, which continue to threaten the Central Coast.
A top temperature of 40 degrees was experienced on December 19, ahead of a cooler change on December 20 and another scorcher on December 21. The Gospers Mountain fire was on Watch and Act alert and the Three Mile fire on Advice alert on Thursday morning, with those ratings likely to change as temperatures soar.
Berejiklian said she had accepted the advice of Rural Fire Service Commissioner, Shane Fitzsimmons, in declaring the state emergency. "(This) is vital to the safety of communities in NSW as we face the most devastating bushfire season in living memory, having lost six lives and (with) almost 800 homes destroyed, " she said.
"These declarations are not taken lightly. "This is the second State of Emergency this season following the declaration made on November 11, also for a period of seven days. "It will ensure once again that our State is best placed to respond to the predicted fire conditions. "
Extra powers
A State of Emergency declaration enables extraordinary powers to be exercised by the RFS Commissioner. These include the power to: direct any government agency to conduct or refrain from conducting its functions; control and coordinate the allocation of government resources; evacuate people from property within the declared area; close roads and thoroughfares to traffic; pull down or shore up infrastructure at risk of collapse; order the shutdown of essential utilities in the declared area, including electricity, gas, oil and water; and, enter or take possession of property in the course of the emergency response.
Minister for Police and Emergency Services, David Elliott, said the State had a huge level of gratitude for the thousands of firefighters on the frontline who have risked their own safety to protect life and property. "The work they are so committed to right now will never be forgotten, " he said.
Meanwhile, a total fire ban continues on the Coast until at least Saturday evening. Hazardous conditions saw Central Mangrove, Kulnura, Peats Ridge and Somersby public schools closed on December 19.
The NSW Rural Fire Service Association (RFSA) has heaped praise on RFS volunteers and staff during "one of the most ferocious and devastating fire seasons in living memory". "The dedication, skills and efforts of all personnel who front up and volunteer day in and day out to fight and contain these fires, help save lives and protect property, is extraordinary, " RFSA President Brian McDonough said. "It is seriously tough out there. "The crews are exhausted and they are stretched to capacity.
"There's no doubt that this is turning out to be one of the toughest and longest fire seasons. "But the volunteers, together with other emergency services personnel, are absolutely committed to helping the community and keeping people safe. "
McDonough also highlighted the importance of employers who allowed volunteer firefighters to leave the workplace to assist the firefighting efforts. "A supportive employer makes it much easier for a volunteer to respond to the call as their workplace acknowledges the importance of their service and the security of their job, " he said.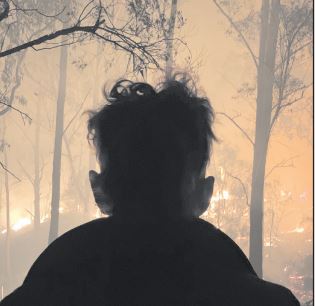 Over recent weeks, the RFSA has offered more than $200,000 of support to firefighters in the form of meals and drinks, care packs, over 4,000 clean cotton T-shirts, toiletry packs and hygiene wipes. "The RFSA has also provided crucial mental health support to firefighters who are on the frontline, " McDonough said. "Battling intense heat, long hours and dangerous conditions, and with the summer only just beginning, the RFSA is also asking Australians to think about volunteer fireies who will be out saving properties and lives over the Christmas and New Year period, " he said.
"We must also not forget those who are self-employed and have left their farms or businesses to assist when needed, and those who used their annual leave entitlements to volunteer. "
Source: Media release, Dec 18 NSW Rural Fire Service Association (RFSA) RFS website Education Department website Media release, Dec 19 NSW Premier, Gladys Berejiklian
Related story: Opposition decries lack of leadership on the bushfires