Rock fishers are now legally required to wear life jackets in high risk locations on the Central Coast or risk a $100 on the-spot fine, but the Recreational Fishing Alliance of NSW says uncertainties over the suitability of different jackets needs to be resolved.
State Minister for Local Government, Shelley Hancock, said the Central Coast Council local government area had been officially declared a high risk area under the Rock Fishing Safety Act after it opted in to utilise the laws to improve safety.
She said Council now became eligible for a grant of up to $30,000 to support implementation, including rock fishing safety signage, education and awareness. "Rock fishers make up a small but passionate part of the fishing community and, while an enjoyable pastime for many, it is one of the most dangerous sports in Australia, " she said.
"Tragically, about eight people on average lose their lives each year while rock fishing in NSW. "Anyone rock fishing or helping others to rock fish along high risk locations on the Central Coast will now be required to wear an appropriate life jacket at all times. " Member for Terrigal, Adam Crouch, congratulated Council for opting in to the important public safety initiative to improve rock fishing safety, especially during the forthcoming busy summer period.
"The Central Coast boasts a beautiful coastline but there is no doubt that we also have some dangerous rock fishing locations and the mandatory lifejacket laws will now apply in these areas, from Patonga to Frazer Park, " Crouch said. Minister for Police and Emergency Services, David Elliott, said a moratorium on the issuing of fines will apply until July 1, 2020, to allow rock fishers to be made aware of the new rule.
"Under the Rock Fishing Safety Act, enforcement is the responsibility of councils, the NSW Police Force, Department of Planning, Industry and Environment (Fisheries) and National Parks and Wildlife Service, " he said. "Following the moratorium, anyone failing to wear a certified Australian Standards lifejacket while rock fishing in declared high risk locations will risk a $100 on-the-spot-fine. "
But Fishing Alliance Safety Officer, Malcolm Poole, said Australian Standards certified lifejackets were made for a variety of water sports, and not all were suitable for rock fishing. "In any case, it should be all about water safety awareness, " he said. "People need to understand the risks and hazards. "Some rocks are safe to fish on and some aren't.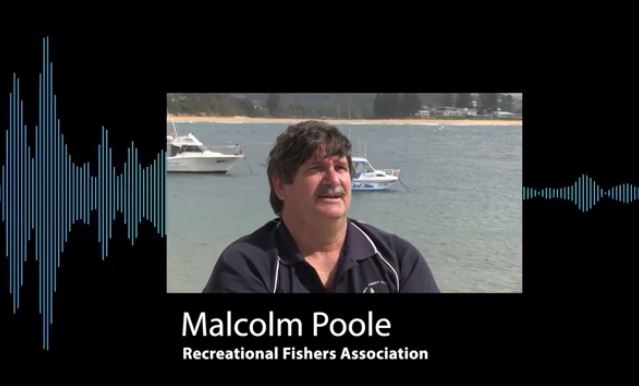 [ Interview with Malcolm Poole ]
"There are a lot of complexities around rock fishing and there needs to be a big public awareness campaign, and the $30,000 Council is eligible for is not nearly adequate. "It seems like the State Government is trying to put the responsibility back on to councils. " Poole said there needed to be more clarity on the suitability of life jackets and buoyancy vests from overseas. "People are buying them online, " he said.
He said a report on the subject had been announced in 2018 but no results had been made available. "Other things come into play too, " he said. "Footwear and clothing are all part of the equation. "
Source: Media release, Nov 29 State Minister for Local Government, Shelley Hancock Interview, Dec 5 Malcolm Poole, Recreational Fishing Alliance of NSW